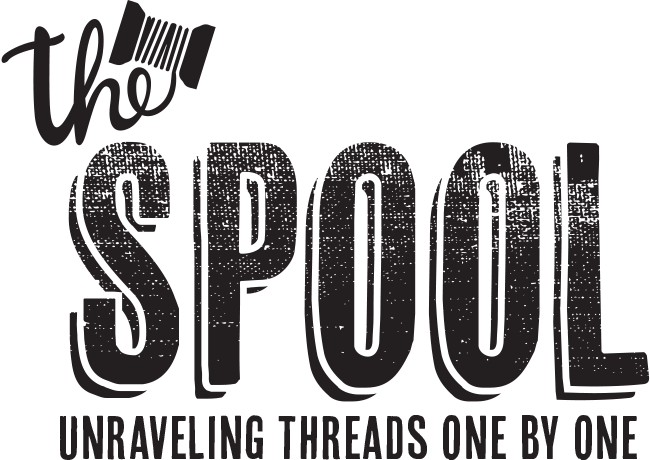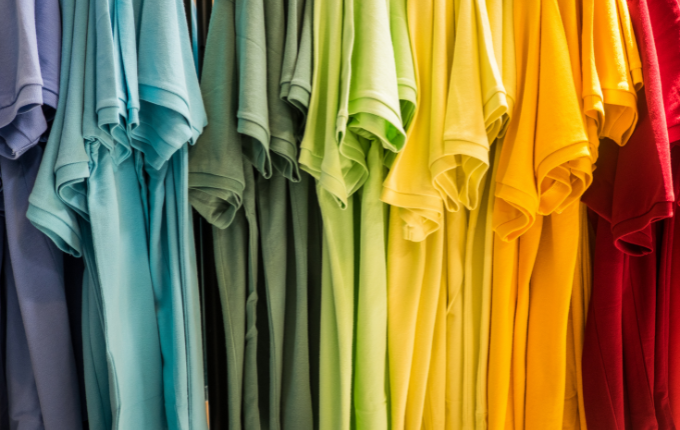 Why Are Your Cotton Blend T-Shirts Stiff and Scratchy?
By ShirtSpace | Aug 04, 2022 | Updated Aug 04, 2022
Why are some t-shirts so uncomfortable when you first purchase them? Well, let's take a dive into this and find out.
Hero Image Source: Spiderstock from Getty Images
What Makes Some Cotton T-Shirts Softer Than Others?
Not all t-shirts are created alike. Some cotton fabric is as soft as your cozy blanket, while others feel like cotton fabric with stiff ridges! Just because a t-shirt says "100% cotton" (or is a traditionally softer fabric) doesn't mean that it's going to be smooth — or that the quality of the shirt is as high as you might expect. What is the softest t-shirt material, you ask? Luckily, we have already done the work and found and have curated four reasons to help you when looking for soft t-shirts and how to avoid stiff cotton t-shirts!
To put it in simple terms, the process of manufacturing a t-shirt is often the culprit for scratchy, stiff cotton t-shirts. With this process being so dynamic across all brands, it is essential to keep these four concepts in mind when shopping for wholesale blank, soft t-shirts. We will also give you some tips on how to soften a stiff cotton shirt!
It Isn't Woven Properly
Before a t-shirt becomes a t-shirt, the individual cotton fibers undergo three processes: Carding, combing, and blending.
Image Souce: YILMAZUZLU
First, we have carding, a pretty standard process that must occur for the t-shirt fabric to be spun and then knit on a loom.
But not all bales of cotton are combed, as it's a more labor-intensive and expensive process — and that's where the difference starts.
Next, there is combed cotton, which is a process that softens naturally rough cotton fibers. If this doesn't occur enough times, the resulting t-shirt will be stiff and scratchy.
It works almost the same way hair is brushed and smoothed: Fine, combing brushes essentially straighten and smooth out the fibers while pulling out the shorter threads — as well as any impurities nestled between.
Only the most prolonged and straightest fibers make it through this process, resulting in a softer, smoother, higher-quality cotton fabric. It also leads to less overall fraying once the fabric is cut and sewn into a t-shirt.
This is when the cotton fabric is blended with other types of material. There are many benefits to this process when creating a soft feel t-shirt. For example, adding rayon can help maintain the soft feel. While blending cotton with polyester can add moisture-wicking and wrinkle-resistant properties.
These are the granular details that considerably impact the final product.
The Dyeing Process
Part of the manufacturing process for cotton involves dyeing and coloration. But if the dyes are not crafted from natural sources or include harsh chemicals, this affects the fabric quality as it dries, resulting in a stiff cotton t-shirt.
Image Source: pixelshot
In most cases, if the dye is too strong, it will permeate the fibers of the thread and cause them to stiffen. If this is the case, you'll find that your t-shirt gets softer the more you wash it — and that's no coincidence. More washes equal soften not stiff cotton fabric.
Because the dye is so saturated, there's a significant chance it will leech out during the first couple of washes.
But this poses other problems — so getting a softer shirt in these situations isn't always what you want. As a result, you lose color and put other clothes in your wash at risk. If dye is the culprit, you probably should look for a new shirt and follow this guide on How to Wash and Dry Your Brand New T-Shirt.
The Fabric Blend Is Not High-Quality
Combed cotton is a superior form of cotton fiber.
However, t-shirt manufacturers will often include other fibers so that the fabric is a blend. These blends include fabrics like jersey, rayon, and polyester, a trendy blend with cotton.
If the fibers used to blend with cotton have not been well-treated or are low quality, it will impact the quality of the blend of the t-shirt.
While the fibers blended with cotton are a big piece of the puzzle, the cotton in the blend makes a huge difference. If the original cotton plant is treated with fertilizers or pesticides, this greatly reduces the quality of the cotton crop, thereby impacting the final product's quality.
With that in mind, it's a good idea to look for organic cotton when possible. While slightly more expensive, organic cotton has multiple benefits over conventional cotton:
Simply put, organic cotton is not highly treated and is naturally softer. So, try to determine if your blend includes high-quality, organic cotton. You'll be happy you did!
The Thread Count Is Misleading
Believe it or not, it's not all about the treatment or the quality of the cotton crop and blend. Thread count can also play a role.
Thread count is the number of vertical and horizontal threads woven in a square inch, and it makes a big difference in the softness of the final product.
But here's the thing: just because a thread count is high doesn't mean that fabric's quality is automatically higher too. Many manufacturers inflate their thread counts to 1000 or 1200 to persuade consumers of quality.
There are many myths around thread counts because they've become a marketing gimmick.
Thread count quality versus count maxes out at 500.
Anything higher has a trade-off: Manufacturers will use thinner strands of fabric (plies) twisted together in a "multi-ply" to make it seem as though the count is high.
Ironically, this high count of multi-ply thread results in a much coarser, rougher feel. Lower-grade, shorter-staple cotton fibers twisted together for a higher thread count cause more friction, and the fibers tend to poke out of the weave anyway.
Ways to Soften Stiff Cotton Fabric
Luckily, there are many ways you can soften your cotton t-shirt at home as long as you have the time and the capacity to follow the different steps on how to soften a stiff cotton shirt. Then, you can make any of your stiff cotton t-shirts soft and not wonder why it isn't!
Image Source: BAEPnFTYOks
One thing to remember is that when attempting these different processes, you might have to try them more than one time. So just remember never to give up!
The Vinegar Wash
This method works best on 100% cotton t-shirts. Using a combination of white vinegar and baking soda to wash your stiff tee and dry it usually will help create a softer t-shirt.
The Salt & Brining Solution
This method will work with polyester blends and cotton, but not for rayon. You will also need to make sure that you have a large enough pot and access to a stove for this warm salt water bath.
The Pumice Stone
Unlike the methods above, this one will require you to distress the t-shirt fabric slightly. The pumice stone will help break down the fibers, which will help it become softer to the touch.
The Tumble Dry
This is not a method but a tip and trick. We have found that line drying your shirts is better for the environment but not beneficial to the softness of your cotton shirt. We suggest you line dry them to 60-70% dryness and put them in the dryer on a low tumble setting!
The Scouring Pads
This method is best for all your printed tees. However, using techniques to create a soft tee can also distort your print or design. Therefore, you will want to make sure to use this method, that way, we preserve your design and only soften the non-designed parts of your shirt.
Unraveling the Secrets to Soft Cotton
All in all, cotton is one of the most versatile and popular t-shirt fabrics there is. However, you are making it also has a vast spectrum of quality. When shopping for cotton t-shirts, keep in mind these four variables that could ultimately determine if you will have soft or stiff cotton t-shirts.
We at ShirtSpace love cotton, and we hope that after reading this, you will learn how to shop for the best cotton, so you can love this fabric as much as we do!
Leave a Comment
We take your privacy seriously and will not share or publish your email address.
This site is protected by reCAPTCHA and the Google Privacy Policy and Terms of Service apply.