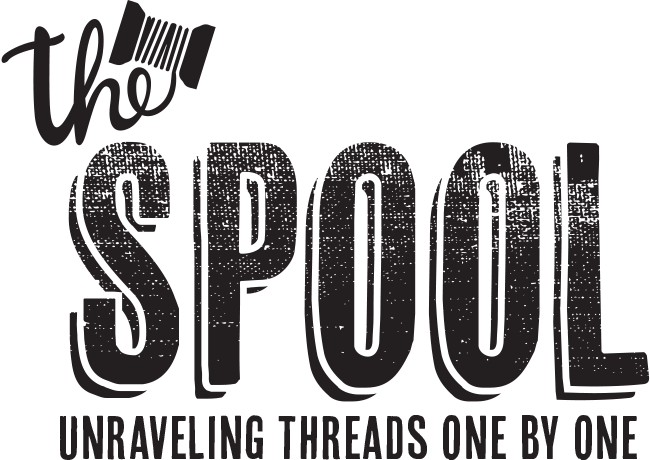 DIY Guide on How to Soften a T-Shirt
By ShirtSpace | Aug 23, 2019 | Updated Oct 21, 2022
Technical clothing. Concert t-shirts. Statement wardrobe. Fan apparel. Comfy pajama tops.
T-shirts are everywhere.
They can be used as casual clothing, comfortable companions, and classy accompaniments to blazers and suit jackets. Plus, they're incredibly useful when layering — but, all of this flexibility also means that t-shirts come into direct contact with your skin.
And that's where the discomfort begins.
Hero Image Source- faizfajer
How to Soften a T-Shirt
A piece of clothing that's supposed to be easy, casual, and multipurpose can suddenly become an irritating nuisance. It's either too stiff and boxy or it's scratchy and unstructured. And even if a new t-shirt somehow manages to be soft, it's usually because the material is too thin.
Image Sources: Christian Bolt & Mariia Zakatiura
One wash later and it's ready to retire.
As it turns out, there are multiple ways to soften your shirt, so it has that vintage feel of a beloved, well-worn t-shirt without you having to literally wear it in. In fact, there are a lot of people that want to age their shirts without damaging, making this quite the trend!
Image Sources: Luis Sanchez & Manny Moreno
The best part is that these are all DIY hacks you can try at home using only a few household ingredients and techniques, as well shop ShirtSpace for all of your t-shirt needs! Keep in mind, though, the fabric of your t-shirt affects which method will work best.
Image Source: Pricilla Du Preez
5 Methods for Softening Your T-Shirt Without Ageing Your Design
Let's say that, despite your best efforts to pick a high-quality t-shirt, for some reason, it's boxy and stiff from being packed for so long.
You can soften your t-shirt — but it's tricky. You've got to choose the right technique for your fabric blend. The last thing you want is your attempts to soften your t-shirt (basically improving your experience of wearing it) resulting in you completely ruining the color, print, or fit.
Image Source: Brooke Cagle
So what's a t-shirt lover to do? Now that you know the various blend types and what they're most susceptible to, choose the best method that works for your t-shirt's fabric. Here are the top five you should consider-
1) The Vinegar Wash
Vinegar is a household staple that we mostly associate it with cleaning, but it can help you soften your t-shirts too. This method is best for fabrics that are either 100% cotton/organic cotton, or a blend that is primarily made up of cotton.
Image Sources: Herber Galindo & Jackson David
First, you want to start with clear vinegar. Don't use red wine or apple cider — these will stain your t-shirt. You'll also need baking soda and a few measuring spoons and cups.
Take a very large bowl and add one tablespoon of baking soda.
Then, slowly pour in one cup of vinegar so that the resulting fizz mostly remains in the bowl. Once it's stopped fizzing, give the solution a good stir to make sure all the baking soda has dissolved.
Next, pour your baking soda and vinegar solution into your washing machine along with your t-shirt and then give it a good normal rinse. Again, make sure to run it through the right cycle for colors or temperature.
Lastly, dry as normal, and enjoy your softer t-shirt!
Please also note that when it comes to using vinegar to soften your shirt and normal washing practices, green cleaning expert, Susan Stocker advises that, "You can use vinegar and laundry detergent in the same load, but you cannot mix them. If you're using detergent, add the vinegar to the rinse cycle after the detergent is out. Otherwise, you'll get oily clothes."
2) The Salt/Brining Solution
The saltwater solution is another easy DIY technique that you can create right at home. Just make sure you have a large enough pot, like a Dutch oven or pasta pot.
Image Source: memorisz
This method is fine for polyester blends and cotton but not for rayon, but it should leave your shirt much softer.
First, fill the pot with water and pour in one cup of salt. Stir it in to make sure it dissolves.
Next, put your pot on the stove and turn up the heat to bring the water to a boil.
Then, wet your t-shirt under the sink and then submerge it into the solution — carefully. Make sure you don't burn your hand on the hot water.
Next, once the shirt is situated, set your stove's burner to "low" and let it sit for 30 to 45 minutes with the lid on.
Then, take your shirt soup off the stove and drain in a colander.
Lastly, once the t-shirt has cooled, rinse it to remove the excess salt and then run it through a normal wash cycle.
Image Source: SasinParaksa
3) The Pumice Stone
This is a pretty simple and ingenious technique. You already use pumice stones for your pedicures, so why can't you use it for your rough or scratchy t-shirts?
Unlike the above methods, this one needs no liquids:
First, take a pumice stone and brush all over your t-shirt, including the sleeves and hemline.
Next, soak the t-shirts in a solution of fabric softener and just a few teaspoons of water overnight.
Lastly, run it through a normal wash cycle the next morning, and there you have it!
.
Image Source: Haryo-Setyadi & Kobu Agency
4) The Tumble Dry
Sometimes, your t-shirts are too stiff because you've been air drying them. For the most part, that's a good thing. Not only is line- or rack-drying a far more eco-friendly solution, it preserves the quality of your t-shirts over time.
But there can be too much of a good thing. To soften up your stiff or scratchy t-shirts, follow these quick and easy steps.
Image Source: tatniz
First, run them through a normal wash cycle as you would, including fabric softener.
Then, line dry them to about 60-70% dryness.
Lastly, put them into the dry on a low tumble dry setting. You can also choose to add a few tennis balls to work those fabric kinks out and give them a good "beating."
This technique will soften your t-shirts without stretching them.
**Pro-tip: If you're allergic to soap, consider using this technique — run your stiff t-shirts through the washing machine on a warm wash/cold rinse setting. Then, use 1 cup of non-fat "dry" milk (evaporated) instead of your usual substitute. Tumble dry your clothes on delicate through the dryer!**
5) The Scouring Pads
This is a great method for t-shirts that have prints, letters, or designs on them. You don't want to ruin the ink or make the pigment bleed, but at the same time you're craving that soft-to-the-touch, vintage feel.
Image Source: Iam Os
What's a t-shirt lover to do?
First, switch up your liquid detergent for just a cup of powder detergent or washing "soda." Then, grab some salt and either a couple of heavy-duty scouring pads or some sandpaper.
Next, start by running your scouring pads (or sandpaper) all around the neckline, sleeves, and hemline. Do not scrub the rest of the t-shirt and avoid the printed area.
Then, combine one cup of salt with ¼ of a cup of washing soda. This will break down the fibers of the t-shirt.
Next, place your t-shirts in a cycle set to high heat and allow water to fill in. When the tub is almost full of water, place the soap and salt mixture in. Close the machine once more and let it run through the cycle.
Lastly, dry them on high heat one more time.
This method is very effective, but you'll need to do this at least 2-3 times to see good results. Just make sure not to scrub too hard with the pads, as you can end up ripping the collar (unless grunge is what you're going for).
Image Source: Brooke Cagle
Mind Over Fabrics
These nifty techniques can save you lots of time and money.
Keep in mind, however, that you may need to run your t-shirts through some of these methods more than once.
In other words, don't be discouraged or too quick to move on to a new method if your t-shirts don't soften to the right degree, right away. Instead, pick just one of these methods and stick to it. Instyle also believes the at home methods to soften your tee, so if you take anything away from this, just don't give up!
And remember that fabrics for athletic performance are not the right candidates for these methods. Synthetic materials are soft and flexible by their nature, so you're unlikely to need any of these methods. To learn more about which shirts are the softest, check out this article to dive in deeper into the world of blank apparel.
That's why natural fibers like rayon and cotton are built for longevity and make such perfect t-shirts. The trade-off, of course, is that you may have to soften them first.
Using these tips, however, you're likely to make a better buying decision on high-quality fabrics, the right softening technique, and what to look for when you're buying your next t-shirt.
Comments
ShirtSpace08/18/2022 06:20 pm
Hi, Robert! We feel your pain about the endless need to find a super soft-feeling shirt. We have a few suggestions for you on some of our favorite ultra-soft tees. But first, we have some tips to follow when trying to find a soft enough shirt for your preference: 1. Try different materials, such as: 100% cotton (combed and ringspun tends to be the softest) cotton/poly blends Triblends 100% polyester 2. Try different brands 3. Remember that not all cotton is created equal Here are some styles that we highly recommend for an extra soft-feeling garment: Bella+Canvas 3001C 100% Cotton https://www.shirtspace.com/bella-canvas/t-shirts/1998-bella-canvas-3001c-unisex-jersey-short-sleeve-tee Bella +Canvas 3001CVC: Cotton/Poly Blend https://www.shirtspace.com/bella-canvas/t-shirts/8496-bella-canvas-3001cvc-unisex-heather-cvc-short-sleeve-tee?variant_id=9374 Gildan Softstyle G640: 100% Cotton https://www.shirtspace.com/gildan/t-shirts/1257-gildan-g640-softstyle-t-shirt?variant_id=58574 Next Level 3600: 100% Cotton https://www.shirtspace.com/next-level/t-shirts/5042-next-level-3600-unisex-cotton-tee?variant_id=432843 Comfort Colors C1717: 100% Cotton https://www.shirtspace.com/comfort-colors/t-shirts/1012-comfort-colors-c1717-heavyweight-ring-spun-tee?variant_id=163671 District DM130: Triblend 50/25/25 Polyester/Combed Ring Spun Cotton/Rayon https://www.shirtspace.com/district/t-shirts/9603-district-dm130-perfect-tri-tee?variant_id=347593 We also have a blog article listing the softest t-shirts we carry that we think you will find helpful: https://www.shirtspace.com/blog/the-softest-feeling-t-shirts-on-the-wholesale-market If you have any more questions, please do not hesitate to reach out to our Customer Service Team, they are more than happy to help.
Pia09/16/2022 01:42 am
This amused me in the amount of details from both parties. I also have lifelong issues with sensitive skin. I'm willing to try these suggestions and I have an idea to share. What if we washed our scratchy clothing with a whole bunch of new scrubby pads?? I'm going to try it right now!!
ShirtSpace09/16/2022 03:17 pm
Hi Pia, We are interested to learn the results your idea might produce. Please update us once you do so! We would love to hear how this experiment turns out. Our only reluctance is that it might over-distress your shirt and wear it out very quickly. So be careful! Best of luck to you in your garment-softening journey!
Leave a Comment