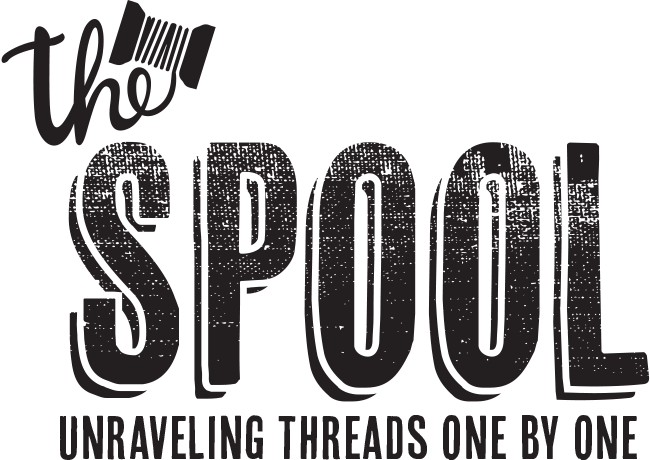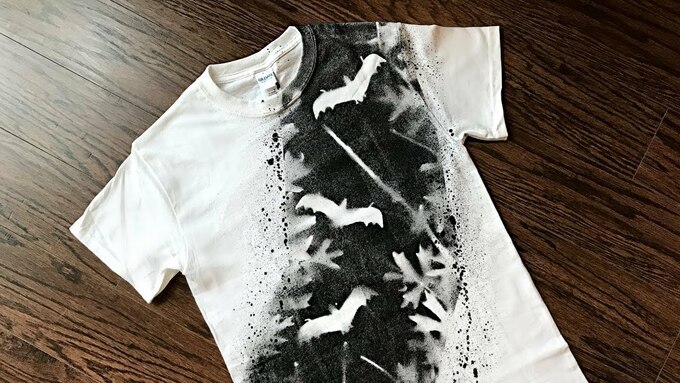 Easy DIY Halloween T-Shirt Designs
By ShirtSpace | Oct 02, 2020 | Updated Oct 23, 2020
Hello October! With Halloween right around the corner we are sharing the details on easy DIY Halloween T-Shirt designs. Whether you need a Halloween costume or you are looking for DIY Halloween outfit ideas, we have you covered with all the fun ways to get crafty this scary season. You can wear them in October, or all year round - depending on how spooky you are feeling!
Hero Image Source: Christopher Hiedeman
Skull Tie Dye

Image source: Tie Dye Your Summer
First up on our DIY Halloween T-Shirt design list is one of the most popular trends of the year: tie dye. How cool is this skull tie dye t-shirt for Halloween? We recommend using a white t-shirt for this project, our favorites are the Gildan G500 or the Gildan G640. You can add vibrant colors and customize your tie dye skull t-shirt however you like!
For this project you will need a t-shirt, dye, stencil (you can make this with Dollar Tree cutting mats), scissors, string, and bottles to hold the dye. This project is moderately difficult as the techniques involved can be challenging to master. Either way, tie dying is a fun way to get creative. If you can DIY your own skull shirt you definitely will be turning heads, or skulls for that matter. Check out Tie Dye Your Summer's full tutorial on skull tie dye t-shirts.
Skull Face Cut Out
Image source: All Day Chic
This is the most simple design on this list, and we recommend this project for families with children as this project is rated easy. All you need is a pair of scissors and a t- shirt, we recommend the Bella + Canvas 8816 in Charcoal. You can also layer a white shirt over black to get a contrasting effect with the Bella + Canvas 6004 and Bella + Canvas 8816.
All you need to do is draw your skull eyes, nose and teeth on the back of a t-shirt with a stencil. Once you cut out your pieces stretch the holes slightly. Just like that, your project is complete! If you're feeling extra creative you can add a rib cage cut out to the front of the shirt. This easy DIY Halloween T-Shirt design is the perfect style for a boo bash, monster mash, or walking dead parade. 
Spider Web Wings

Image source: Trash to Couture 
Elvira, Mistress of the Dark could never! Make all the ghouls and gals squeal with delight by designing your very own spider web shirt. For this project you will need a black long sleeve as well as another black t-shirt to cut out the web design. We recommend using the Gildan G540 long sleeve and a basic black t-shirt like the Gildan G200. By using fabric glue or by sewing the pieces together, you can attach the spider webs underneath the arm sleeves to get the wing effect.
This easy DIY Halloween T-Shirt design is simple to follow because it is only a few steps. Spider webs give off witchy vibes, so if you want to make our friend Elvira shake in her boots then this project is meant for you! We love Trash to Couture's complete guide to spider web wings.
 
Spider Web With Paint

Image source: 100 Directions
Spooky season means it is time for spiders, and all of the creepy crawlers! Bring your t-shirt to life with a painted spider web, and even add a toy spider if you're feeling extra creative. All you need is a black t-shirt, we recommend the Bella + Canvas 3001C, and some white fabric paint - bonus points if it glows in the dark!
The crafty artist 100directions suggest starting with the middle of the spider web design. Make a swirl shape that has jagged edges instead of a perfect spiral. Next you will draw 5 vertical lines shooting out of the swirl in the middle. After you make these vertical lines, then you will paint slightly curved horizontal lines that connect to the vertical sides on the left and right. Just visualize what a spider web looks like, and bring your imaginings to life. This Easy DIY Halloween T-Shirt also doubles as a Halloween costume. The eeriness of wearing a glow in the dark spider web will be sure to haunt everyone who passes by. 
Making a DIY Halloween T-Shirt is as easy as pumpkin pie! All you need is your favorite ShirtSpace t-shirts, some art supplies, and your Halloween t-shirt will be ready to go! No need to worry about crunch time, ShirtSpace always has your back with quick and reliable shipping. Order your shirts now to start styling them in with your Halloween outfits! We can almost guarantee you will get the most candy while trick-or-treating in these shirts, but don't curse us if our crystal ball predictions are a little hazy…
Comments
Georgia 10/06/2020 11:49 pm
So awesome!! I absolutely love trying new things to engage my customers with a wide variety!! Thank you so much for sharing!!
ShirtSpace10/20/2022 03:01 pm
Hi Georgia! Thank you for reading!
Leave a Comment
We take your privacy seriously and will not share or publish your email address.
This site is protected by reCAPTCHA and the Google Privacy Policy and Terms of Service apply.