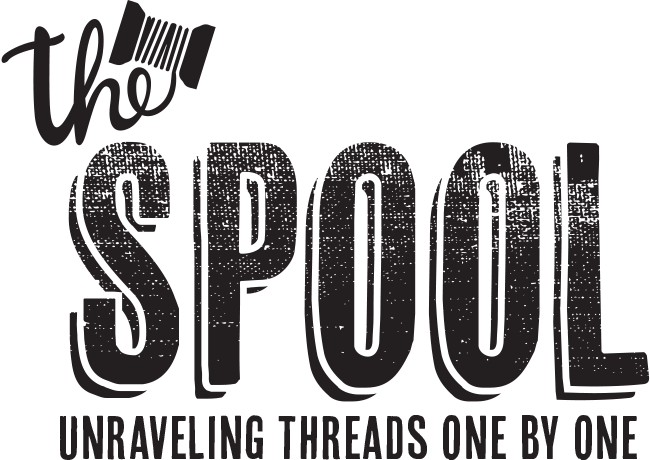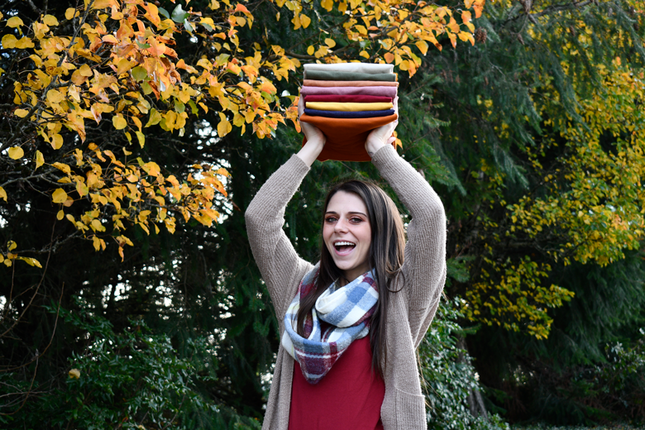 Trendy Fall Apparel Colors You Didn't Know You Needed
By ShirtSpace | Nov 29, 2021 | Updated Feb 07, 2022
All seasons have their colors that tend to be popular that time of year, but when it comes to trendy fall apparel colors - we've noticed that apparel decorators and consumers alike go crazy for a particular set of shades that become highly in-demand from late August through early December. Many of these popular fall apparel colors translate well into the winter months, too, if you are printing designs that are not specific to a holiday or season.

We all know that color selection is important when it comes to selling and customizing apparel, but you might be surprised to know just how much color selection really does matter. According to Snowio Labs, 93% of people when shopping are first drawn to a product based off color as opposed to other factor such as price, quality and size. Additionally, 85% of people naming it as the ultimate reason for buying the product.
This confirms why color selection is SO critical when it comes to selling any type of customized apparel - for your business' brand and the products you sell.

Trendy Fall Apparel Colors
Fall colors in the world of blank apparel, some of our most sought after shades, are colors reminiscent of the turning trees and landscapes bursting with red, orange, yellow, green, purple and brown hues. Some colors rotate in and out of popularity due to emerging trends in the world of fashion and design, and some classics tend to stay. The colors in this article are evergreen as we would say, never going out of style from year-to-year.

Oranges, blacks and purples are perfect for Halloween tees and as we move into Thanksgiving, rich colors such as burgundy, forest green and rust take the forefront for trendy fall apparel colors. Neutral shades like sand are always in style and demand, regardless of the time of year.
Rich Reds
Maroon, Burgundy, Garnet
From the fieriest of changing leaves, to rich reds that are reminiscent of a bold red wine, we have maroon, burgundy and garnet. Horror themed t-shirts and sweatshirts for Halloween look great on an intense and deep red, and these dark reds remain fashionable all the way through the holiday season and the rest of winter.
Deep Purples and Mauves
Blackberry, Mauve
For elegant purples that make you lust for a piece of sweet berry cobbler - blackberry or wine colors are a sophisticated way to incorporate color into your apparel design without being too bright or bold. Dark purples are great for Halloween styles and stay in vogue from fall and stretching through the colder months. Although there are many pretty purples out there, Gildan has a mouth-watering shade called blackberry that you're sure to love!
Mauve is a romantic fall apparel color, with a dusty tint that has risen in popularity throughout the recent years. Feminine designs look great on mauve, but that's not to say that all genders cannot pull it off as equally well. Those looking for bachelorette party tees and sororities love this fall color when matching group outfits are needed for celebrations and events.
If you are searching for a pink in fall season, skip the hot pinks and baby pink shades and go for mauve! For a highly popular shade of mauve among decorators, Bella+Canvas delivers!
Natural Greens
Forest Green, Military Green, Olive, Moss
Green, the color of plants, trees and moss. Green is a versatile color that can be worn year-round, but shines beautifully in the fall. Greens look attractive paired with almost any other color, adding to its flexibility. Men and women both tend to like green, and any forest greens left over can easily be used for Christmas apparel as well.
Burnt Oranges
Autumn, Burnt Orange, Rust
Arguably our most popular fall season color family, these burnt oranges remind us of turning tree leaves, an autumn sunset ablaze in the sky and pumpkin spice everything! You can think the sepia photo filter when you think of these colors and their reddish/brown tinge! For the perfect t-shirt in these shades, Bella+Canvas has the best burnt oranges in around!

Whether you are decorating a t-shirt celebrating the fall season, a spooky Halloween design, or a shirt that gives thanks, these darkened orange hues are a solid choice for seasonal t-shirts decorated for sale in September through November.
Golden Yellows
Mustard Yellow
One of the brighter fall shades, mustard yellow and similar gold colors are a fun way to add a happy splash of color with a moody fall flair. We aren't talking about the yellow mustard you find at the old burger joint in town. This color is like a fine dijon, the Grey Poupon of mustards! Looking for the perfect mustard shade? We love Next Level's mustard-y colored tees, especially anything in their "Antique Gold" color!
Browns
Neutrals like Camel, Chocolate, Sand
When searching for the best fall colors for your t-shirt or sweatshirt design, you can't go wrong with a neutral color palette that allows the design or artwork to really stand apart. Neutrals look good on everyone, they are easy on the eyes, and they are easy to match to other pieces of clothing.
Colors like "sand", "camel" and "chocolatey" browns have become increasingly popular, especially with younger generations. Depending on your customer base, and brand style, a natural and calming neutral color selection can be a smart and successful business decision to appeal to the masses.
Blacks and Grays
Black, Charcoal, Sport or Dark Grey, Ash
These popular colors for fall t-shirts range from as dark as the night sky to the color of the thickest fog-filled night, and are always classics. Black makes light and bright colors really pop. If you have a very intricate design with many colors of ink or vinyl, black or gray are smart choices. Black is flattering for all body types, is a top choice for Halloween inspired tees, and hides stains - meaning a longer lifespan for many black tees and black sweatshirts opposed to lighter colors.

Buy Wholesale Blank Apparel in Trending Fall Colors
A shopping tip we have to pass on to our customers is to plan ahead when seeking seasonal colors. Purchase your trendy fall apparel colors in the mid to late summer months, or even earlier, if you have space to store inventory. Also, purchasing more than you need is always a good practice in case a shirt gets damaged in the decorating process, or you end up needing more than anticipated. This will save you a headache when stock shortages are prevalent for highly sought after autumn shades.
We hope you've fallen in love with fall colors as much as we have after seeing some of our top autumn pics for blank apparel. If you have seen some fall colors in this article that you just can't resist - we have hundreds of trendy colored t-shirts for sale. But don't just stop at t-shirts, complete the look with a fall colored hoodie, sweatpants, or even a hat today! What's your favorite of these fall colors? Let us know in the comments below!
Leave a Comment
We take your privacy seriously and will not share or publish your email address.
This site is protected by reCAPTCHA and the Google Privacy Policy and Terms of Service apply.