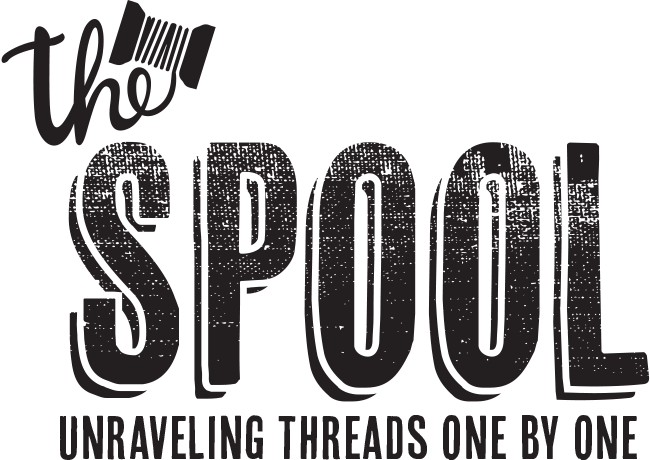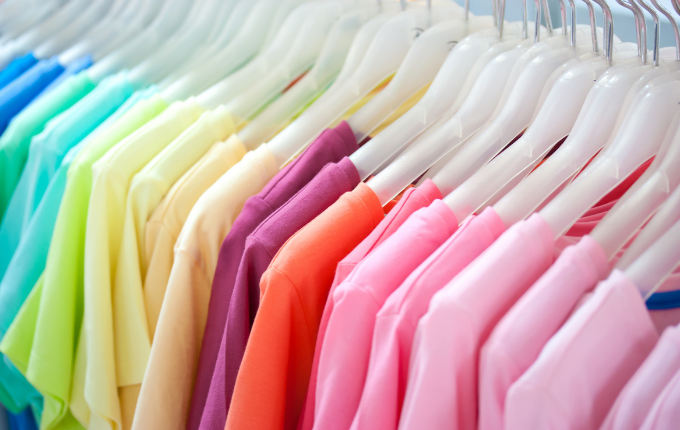 Spring Apparel Colors That Never Go Out of Style
By ShirtSpace | Feb 01, 2022 | Updated Feb 02, 2022
Spring is right around the corner! Before you know it, April showers will have brought May flowers and spring will be sprung. Since we're ShirtSpace, the shirt place, we know exactly which colors tend to be top sellers in the world of t-shirts and other blank apparel items for each season.
Hero Image Source: NexTser
Pastels are really popular around Easter when spring begins, and gardens bloom with an array of soft-colored flower petals and greenery. Many are getting ready for their spring garden. Earth Day inspires organic tones that reflect natural landscapes, and it seems that as we move closer to summer, bright colors become more and more trendy.
Image Source: Artem Beliaikin
Traditional pastels are, of course, always popular this time of year. In recent years, we have seen fashion-forward brands release pastels and lighter colors that have a muted or dusty appearance, and they're all the rage! Making pastel colors one of the most popular apparel colors!
Image Source: Mika-Baumeister
And we also can't forget that whites and neutrals always comes back into demand as the weather warms up in many areas of the country.
Image Source: BAA_uQAaC-o
These light colors are ideal for tie-dye and sublimation due to their ability to make dyes and inks pop. Of course, embroidery and printing projects look lovely too on a fresh and fun spring color palette!
Trendy Colors for Spring
Blues
Image Sources: Porechenskaya, iprogressman & Porechenskaya
There's no reason to be blue when talking about all the hues of blue. This prominent color has assortments of lighter shades that reflect nature's gorgeous bounties of water and vast open airspace above. People with blue eyes always look good in the color that makes their gaze really pop! Because it is also a primary color, it looks good paired with any color on the color wheel.
Beyond how pretty we find blues, blue has been proven to evoke feelings of tranquility and calmness. Why do you think we find the ocean and other bodies of water so calming? And many spas and hospitals use blue in their decor? Everyone loves stepping outside to a blue sky day - it's an instant mood boost!
We especially love the timeless baby blue, icy blues with a grayish tint and variations of turquoise colors. The range that the blue hue gives is dynamic and timeless.
Pinks
Image Sources: Mike-Von, Porechenskaya & Ian-Dooley
You know what they say…. "April showers bring May flowers", and this couldn't be any more perfect as we move from blues to pink. If you think, that you were going to get through this list without seeing some pinks on here, then you thought wrong! Pinks are a color that will forever be popular during spring.

Think the color of blooming cherry blossoms, sweet treats like cotton candy and bubble gum, and traditionally feminine attire - although the guys rock it just as well in this day 'n' age. Businesses like donut shops, bakeries and businesses in the beauty industry tend to use pink in their branding to help market their products and brand. Colors are very important when it comes to branding as well as a way to express yourself.
Image Source: Kiyomi Shiomura

Pink also gives off a romantic feel, especially with colors like light pink, mauve and coral. Many apparel brands we carry like Gildan, Comfort Colors and District name their pink colors after flowers like - rose, azalea, peony and heliconia - clearly pink is a match made for the spring time!
Greens
Image Source: Porechenskaya
With plants coming back to life and most sceneries that experience typical seasons getting greener and greener every day, green is the color of vitality in nature and reflects the spring time perfectly.
Image Source: Jarek Ceborski
For us, we associate green with a lot of scents—stepping outside and smelling freshly cut grass lingering in the air, the refreshing sensation of crisp and clean mint and a citrus-y lime or a freshly cut and watered lawn. Lime is a light and bright hue that is great for spring and translates perfectly into the summer months too.
White
Image Sources: Arnel Hasanovic, Porechenskaya & Jonathan Lampel
You all know the classic fashion rule your grandma told you, "don't wear white before Memorial Day or after Labor Day!" We aren't sure how true this rule actually holds up today, BUT what we do know is that it does reflect the time that white is MOST in season. One major reason is, people feel more comfortable wearing white when they won't risk rain that can cause their garments to become see-through or for mud and dirt on the ground to stain their clothes as they walk and kick up debris.
And what's more clean than a fresh white t-shirt? We can't think of a more classic and iconic t-shirt look than the plain white tee!
Image Sources: Deepak Dhiman & Sharon-Mccutcheon

Also, white becomes increasingly popular for decorators in the warmer months because this is the time of year when tie-dyers can easily set up their crafting station outdoors. Not all areas have a climate conducive to setting up outside year-round, and not everyone has the space indoors.
Yellow
Image Sources: Markus-Spiske, Bruce-Mars & Porechenskaya
Bright, cheerful, and warm - we love yellow and all of its sunny variations. Buttery soft t-shirts are perfect to print on and instantly provide a dose of cheer. There's a reason the classic smiley face is yellow, because yellow used in the right away just has that kind of power! It's playful, fun, great for any gender. We especially love yellow for inspirational t-shirts with uplifting and positive messages, as well as gender-neutral, infant and children's' attire.
Image Source: Brian-Lundquist
Purples
Image Source: Porechenskaya
Similar to pink in that many of these colors in blank apparel are named after flowers, we can't get enough of these soft purple purples. Lavender, violet, and orchid look just as sweet as these flowers smell. Periwinkle, similar to Pantone's 2022 "Color of the Year", Very Peri will be very popular in the coming year for decorators, seeping into popular culture and fashion trends. Purples can be feminine, but they certainly do not have to be. It's fun, it's cute, and it's easy on the eyes. All we know is that these powerful purples are becoming increasingly more sought after.
Oranges
Image Sources: VAZHNIK, Porechenskaya & Tomaz-Barcellos
Orange, you glad that you made it to the last one on our spring colors list? And this one makes us feel all warm and fuzzy, just peachy, really! Pastel oranges like the shades you see in the soft billowing clouds of a springtime sunset, that light color you get with an orange cream-sicle treat, or the terracotta pots that make your garden and home, grow with love. Orange is a fun color that be on trend from spring to autumn, making this a sure bet on when adding colors to your closet or bulk, wholesale t-shirt orders for your next apparel launch.
Image Source: Aaron-Burden
Spring Into the Season
April's showers don't just bring May flowers, but also a great array of colors to add to your wardrobe. Spring time is one of the most colorful times of the year. When you close your eyes and imagine spring, we bet you can smell the flowers in bloom, hear the sound of birds chirping and feel the crisp breeze (or raindrops!) on your skin. These are just a few examples of how wonderful Spring is. Using the colors of spring in your wardrobe or as the theme of your next apparel decoration launch will help evoke these feelings and the power of Spring!
Leave a Comment
We take your privacy seriously and will not share or publish your email address.
This site is protected by reCAPTCHA and the Google Privacy Policy and Terms of Service apply.