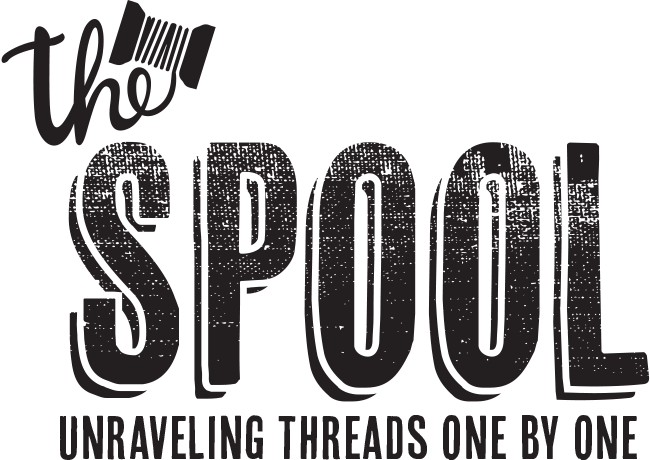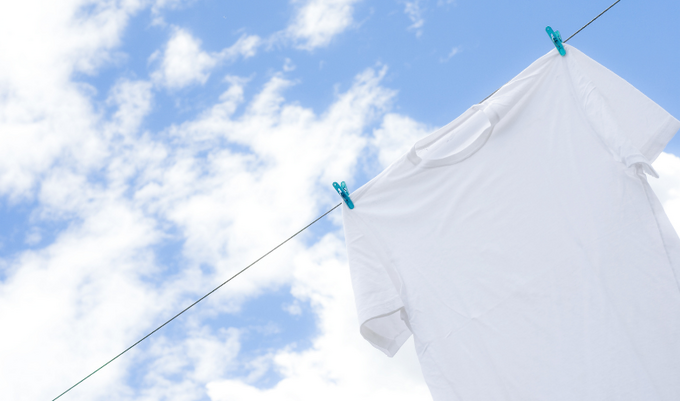 Best White T-Shirts to Celebrate International White T-Shirt Day!
By ShirtSpace | Feb 02, 2022 | Updated Mar 17, 2022
International White T-shirt Day is on February 11th. To celebrate the most popular t-shirt color in the world, we wanted to share the best white t-shirts on the market today! But first, why are white t-shirts so iconic in American culture? Well, we would like to explain with you the fascinating history of the white tee shirt and what makes this classic so effortlessly cool. Then we will share some top white tees we carry at ShirtSpace, and what makes them stand apart from the rest.
Hero image photo credit: Kalistratova
Celebrating International White T-Shirt Day
To understand why this garment gets its own holiday and why you should celebrate it, we need to learn how the white tee has risen to fame throughout the world in history and popular culture. It wasn't always the widely recognized piece of clothing that it is today. From its humble beginning, it has exploded in popularity. Today, hoodies and t-shirts are tied for the most sold apparel items in the world! But even more specifically, let us explain the importance of the white tee shirt in particular.
Photo credit: Kamaleon007
History of the White T-Shirt
Now let's go back to a time when t-shirts were not a standard closet staple - hard to imagine, right? First being considered an undergarment and not suitable for public wear, the t-shirt has had a long and steady growth of acclaim and cultural acceptance throughout that last 150+ years. The U.S. Navy then adopted cotton t-shirts in 1913, which was a welcomed change from the heavy wool they were wearing prior.

U.S. Navy soilders, pre-WW, photo credit: Toronto Star
But it really wasn't until the 50's and 60's came along when t-shirts were considered a part of pop culture. Movie stars like Marlon Brando from Streetcar Named Desire, and James Dean from Rebel Without a Cause, made the classic white tee the typical uniform of any "bad boy" living in that era.


Marlon Brando in Streetcar Named Desire, 1951 Photo credit: Posterazzi



James Dean in Rebel Without a Cause, 1955 Photo credit: James Smedley Blog

This is made evident when movies, plays and literary time pieces depict fictional characters as wearing this soft get-up, as we can see in timeless works like Grease and The Outsiders. T-shirts became a necessary piece of clothing for men, just as much as the blue jeans they were often paired with.



Photo Credit: The Falcons Flyer
Photo credit: Oregon Live
Hippie culture expressed their creativity through tie-dyeing white tees and garment decoration started to become more prevalent in the late 60's and throughout the 70s.
As we move into the 80s, notable white tee moments that catapulted the white tee shirt into even more fashion stardom include the movie Top Gun and also Don Johnson often donning a white tee under his Armani suits on the TV show Miami Vice.

Top Gun, 1986, Photo Credit: Good Times


Miami Vice, 1984-1990, Photo Credit: Datebook
In more recent years, songs like "White Tee" by Dem Franchize Boyz reflect that white tees have still remained a must-have closet staple for many in our society, with oversized shirts being widely worn as urban streetwear and in popular culture. And the beauty is that it's not a piece of clothing exclusive to any demographic. Rich people, poor people, any race, gender or age—they can all pull off the white tee as equally well and likely have at least one in their personal closets. Plus, the best white t-shirts aren't always the most expensive, either!



Dem Franchize Boys, Photo credit: @DailyLoud on Twitter

Although constantly evolving in quality with refining manufacturing processes, new blends in materials, and customization opportunities, t-shirts have not drastically changed beyond minor improvements since their invention all the way back in 1864. White tees continue to hold their value as something so simple, yet also, quite frankly, legendary. Not to mention—the best white tees go with just about anything when styling outfits!
Apparel Decoration and White T-Shirts
Moving onto ways that white t-shirts are transformed, you will understand why white t-shirts are so important for apparel decorators and their customers. Being such a light color that absorbs dyes and almost any color of print (besides white), it's the most versatile color when it comes to ways it can be customized.
Tie-Dye
Photo credit: Figure8Photos
We can't talk about white tee shirts without mentioning tie-dye! White t-shirts and tie-dye are a match made in heaven. Tie-dyers will get the most vibrant designs with 100% cotton t-shirts because the fibers naturally absorb the dye and lock it in very well. For possibly more muted tie-dye creations, you can use cotton/poly blends, but some people prefer these and still end up with GREAT results. Just avoid tie-dyeing anything that doesn't have cotton listed as the highest percentage of material making up the garment. Cotton is king when it comes to selecting the best white t-shirts for tie-dye!
Sublimation
Photo credit: Malcolm Garrett
Another method of apparel decoration that is worth noting in a video all about white tees is sublimation printing. Sublimation is the process of solid ink turning to gas without passing through the liquid form. It permanently adheres the ink to the fibers. This means that if you run your hand over the design with your eyes closed, you would have no idea that the shirt had a print on it.
The stipulation is that the shirt usually must be made up of at least 65% polyester to achieve best results. Pieces of clothing that are made from 100% polyester are the best white t-shirts for very most vibrant designs when you sublimate. For a very faint and worn-looking logo, you may be able to use a t-shirt with less polyester, but we recommend doing tests before committing to any large-scale printing production!
Photo credit: SHOTPRIME
Best White T-Shirts on the Wholesale Market Today
Now that you know all about why the white tee is so influential in popular culture, tracing back to earlier days in American history, let's talk about some of the best white t-shirts we carry here at ShirtSpace in this modern day and age.
1. Best White Tees for Tie-Dye
Gildan G200 Adult Ultra Cotton® T-Shirt
It's one of the thicker and heavier weighted Gildan tees at 6 oz., and many tie-dyers love the ultra cotton for their craft

It comes in classic white, but also a PFD. What is PFD you might wonder—that stands for "Prepared for Dye", an option that lets you skip an important step in tie- dyeing, which is pretreating your garment by soaking it in soda ash. You can call it lazy or efficient….you decide!

Embroiderers will like the heavier weight

Great for printing projects too!
2. Best Heavyweight White T-Shirt
Comfort Colors C1717 Adult Heavyweight RS T-Shirt
Heavyweight at 6.1 oz, but still so soft!

Opaque—you won't have to worry about it being "see-through"

Preshrunk 100% ringspun cotton

Garment-dyed fabric

A favorite among embroiderers and printers
3. Most Fashionable White T-Shirt(s)
We just couldn't decide when it came to this one because we have so many cute fashion tops at ShirtSpace, but if we have to narrow it down, we choose:

Bella+Canvas 8821 Ladies' Flowy Draped Sleeve Dolman T-Shirt
or
Alternative 5064BP Ladies' Backstage T-Shirt

Pictured left: Bella+Canvas 8821, pictured right: Alternative 5064BP
Bella+Canvas 8821
Has an easy, drapey fit with side seams that hugs the hips for a flattering cut that looks great on the feminine physique

Super light 3.7 oz weight

65% polyester and 35% viscose means you can sublimate this one!

A tearaway label means you can rebrand or leave it tagless

Best white tee for complete versatility—it can be dressed up or dressed down

The Alternative 5064BP
Screams "I'm cool without trying to be", with a relaxed fit and super wide neckline

Style with a halter top, strappy tank or sports bra for a fun layered look

50% cotton/50%polyester makes for a comfortable shirt that is awesome for printing projects

Best white tee for the ladies for concerts and casual social events
4. Softest White Tee
Next Level 3600 Unisex Cotton T-Shirt
\
This shirt is smoother than that fancy whipped butter you get on top of pancakes at the local diner

Probably my favorite t-shirts we carry….ughh that's hard to say. Top 3…top 2….I don't know, but whatever it falls in the ranking, I wear this tee weekly, and it's just a good, high quality tee that not only feels great but has a flattering unisex cut as well. You won't be disappointed!

100% combed ringspun cotton fine jersey

A light and airy 4.3 oz

5. Most Affordable White T-Shirt
Gildan G640 Adult Softstyle® T-Shirt
Garment decorators LOVE the Gildan softstyle line of t-shirts because they come in at an outstandingly affordable price, but they are really great quality, come in a ton of solid and heathered colors, and are just overall an amazing bargain for such a soft shirt

4.5 oz, so fairly light

Great for people working with a limited set budget
6. Best White T-Shirt for Sublimation
Sublivie S1910 Men's Sublimation T-Shirt
or
Jerzees 21M Adult 5.3 oz. DRI-POWER® SPORT T-Shirt
Pictured left: Sublivie 1910, pictured right: Jerzees 21 M
We just couldn't decide on this one for this category, because we love both of these shirts so much, for similar reasons

These shirts are incredibly special because they are made from 100% polyester, but they feel JUST LIKE cotton!

Faced with the dilemma that many apparel decorators love sublimation, but don't want to strictly print on athletic apparel for vibrant colors — Sublivie and Jerzees rose to the challenge!

This magical 100% polyester fabric makes for a super soft printing surface that decorators love, but the wearer of the shirt loves even more!

And no hate to athletic apparel, but sometimes you want something less smooth and sleek, and more soft and comfortable
7. Best White T-Shirt for Printing
Gildan G64EZ0 Adult Softstyle EZ Print T-Shirt
A light 4.5 oz

Another softstyle tee has made the list, which shows just how good this line really is

For this one, it's name says it all with this t-shirt by Gildan that is made from ultra-smooth enzyme washed fabric and features a high-stitch density for an optimal printing surface
8. Voted 'Most Popular' White T-Shirt by Groups, Teams, Clubs and Schools Across America
Port & Company PC61 Essential Tee


An affordable basic tee you can count on

100% ringspun cotton

A removable tag

6.1 oz, so on the heavier size

Perfect for embroiderers and tie-dyers

Great for printing projects too

9. Favorite Heather White T-Shirt
Bella+Canvas 3001CVC Unisex Heather CVC T-Shirt
52% airlume combed & ringspun cotton, 48% polyester

SUPER light at 4.2 oz

The heather version of the wildly popular, 3001C

If you know your t-shirts, you know this one! The most popular shirt that we sell by Bella+Canvas, and one of the top three constantly rotating in rank t-shirts that we sell

This shirt comes in heather white

Exceptionally soft

Retail-worthy cut with side seams that looks good on just about anyone

Great for screen printing or HTV

10. Best White T-Shirt if You Like an Even More Textured Look Than Heathers
Threadfast Apparel 203FV Ladies' Triblend Fleck Short-Sleeve V-Neck T-Shirt
&
Threadfast Apparel 103A Men's Triblend Fleck Short-Sleeve T-Shirt
Men's and Ladies' companions
Pictured left: Threadfast Apparel 203FV, pictured right: Threadfast Apparel 103A
Ok so this one isn't technically stark white, it's called "cream fleck" and it has a lot of color variations going on to create a fantastically speckled effect

Tri blend of 50% polyester, 25% combed ringspun cotton, 25% rayon

Lightly textured so still a print-friendly surface

Drapey fit with side seams

Tearaway label

Mens and ladies' versions
Honorable Mentions for Best White T-Shirts
We also wanted to mention one of our most-trusted brands, making high-quality white t-shirts that we couldn't forget to include. Our Hanes tees are a top choice for decorators and t-shirt enthusiasts alike!
Best Hanes White Tees
Tips and Tricks to Keep Your Brights White
Ways to Celebrate International White T-Shirt Day
If you are now wondering just exactly how to celebrate International White T-Shirt Day, we have a few ideas for you.
Photo credit: Spencer Selover
Wear a white t-shirt on February 11th to show your spirit!

Have a movie night and watch some of the films listed in this article:

Streetcar Named Desire

Rebel Without a Cause

The Outsiders

Grease

Top Gun

Treat yourself to some of these best white tees from ShirtSpace

Customize some white tee shirts using tie-dye, sublimation, or another method of apparel decoration

Donate some white t-shirts to a local homeless shelter or those in need

Listen to the Plain White T's
How do you plan on celebrating International White T-Shirt Day? And which of these shirts do you think is the best white t-shirt? Make sure to let us know in the comments below!
Comments
Getya_enzup 03/28/2022 02:55 pm
I wish there was a 100% polyester shirt that you can't see through.
ShirtSpace08/18/2022 07:22 pm
Check out this video at the 10:03 mark! https://www.youtube.com/watch?v=Gcs70azbsmg&t=9s The Port & Company PC61 is pretty darn close!
Leave a Comment
We take your privacy seriously and will not share or publish your email address.
This site is protected by reCAPTCHA and the Google Privacy Policy and Terms of Service apply.