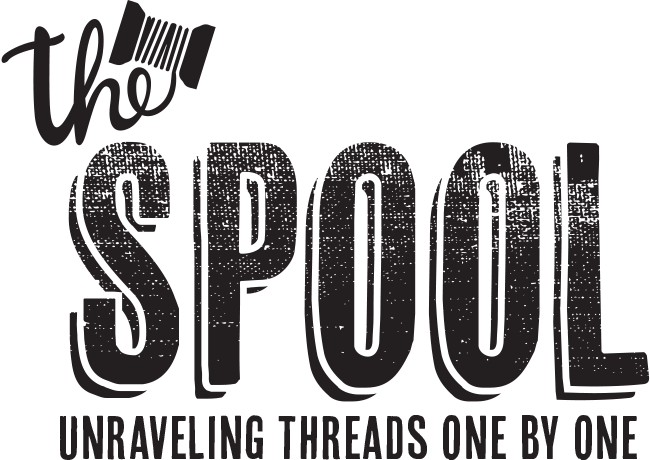 Top 3 Gildan Shirts - Heavy, Ultra & DryBlend
By ShirtSpace | Aug 23, 2019 | Updated Oct 21, 2022
You've heard the name, you've seen the name, and you've probably worn the name Gildan, and this brand manufactures some of the most popular t-shirts in the world of blank apparel. Coming in heavy cotton, ultra cotton, and dry-blend styles, there is the perfect Gildan shirt for your personal taste and apparel decorating needs.

Know that you are purchasing from a responsible company when you shop Gildan styles at ShirtSpace; they were named by the Wall Street Journal as the 32most most sustainable company in the world! We proudly carry the best Gildan t-shirt styles on the market at affordable, bulk wholesale pricing!
Top 3 Gildan Shirts Sold at ShirtSpace
Gildan is one of the highest selling blank shirt brands available – and rightfully so; these are dependable, quality shirts at a very affordable price. Gildan tees are great for screen printers and casual wear alike. The top three Gildan items we carry are:
Are you looking for the best Gildan tshirt, but don't know what material or style to look for? Well, you're in good hands because we just so happen to be Gildan experts here at ShirtSpace. You may be wondering what the best Gildan t-shirt is, but it all depends on what your needs are. Do you want the best-fitting Gildan t-shirt, or maybe the most shrink-resistant? Each Gildan t shirt has its strengths, from material makeup to weight to seams and tags. Plus, Gildan shirts come offered in a huge variety of colors, such as red, blue, green, yellow, pink and more!
Custom Gildan t-shirts are on every garment decorator's radar. If you're looking to provide custom Gildan tshirts to your clientele, you'll need to be familiar with your Gildan style options. We recommend any of the Gildan t-shirts below, perfect for custom printing. Every Gildan t-shirt has its own advantages and unique qualities. If you're just starting out screen printing or new to the Gildan brand, it may be good to have this information on hand.
GILDAN G200 – ULTRA COTTON 6 OZ.

Dubbed the "Ultra-Cotton" the G200 has the heaviest ounce rating of the three Gildan tees we mention in this article. At 6 oz. it is a perfect moderate-heavy use t-shirt, very easy to print on and holds up in the wash. In our opinion, it's also the most comfortable of the three shirts. This style is certainly a top contender for the best Gildan shirt. It is "pre-shrunk" cotton, but please note that 100% cotton is still prone to mild shrinkage.
The structure of the shirt is a standard fit, with a mid-size, seamless collar and double-needle stitching throughout. The G200 runs all the way from S – 5X, with sizing holding near industry standard. It earns its title of "ultra cotton" because these tees are ultimately the "softest" of the three due to the thicker cotton of the material.
With plenty of colors to choose from, it's a great option for event shirts, graphic tees, personal & casual wear or promotional apparel. With colors like "Safety Green", they also make hardy outdoor work shirts. The Gildan G200 also comes in many companion styles:

Buy the Gildan G200 t-shirt if you want…
The most comfortable and softest Gildan tshirt

100% cotton material

The heaviest ounce rating

View Gildan G200 colors & availability
Note: Some colors such as heathers are a cotton/poly blend and thus the fabric feels slightly different.
GILDAN G500 – HEAVY COTTON 5.3 OZ.
The most affordable Gildan shirt available, the G500 is hugely popular and printed on for projects all over the world. At 5.3 ounces, it's the perfect "mid-weight" tee to print on. Plus it comes with a removable label, which is perfect for apparel decorators wanting to rebrand their creations, or those that just plain hate itchy tags!
Even though it's called "Heavy Cotton," and it is definitely a sturdy cotton shirt, it's light enough for warmer climates and features a standard fit across the torso. Sizing runs through 3XL and there is a huge selection of colors to choose from. Like the G200, it is pre-shrunk cotton.
The G500 is highly rated on our website and is ShirtSpace's top-selling product. This style takes the #1 spot for best Gildan shirt because of its reliability, durability and color options. Not to mention, the G500 is incredibly affordable. This is why it's a top choice for schools, promotional items and those working with a tight budget.
A lot of our customers like to order the G500 because it's a solid standard t-shirt choice and the price is right. For a quality t-shirt to print on and distribute, the G500 makes an excellent choice. The G500 has a variety of companion products, made from the same materials for a similar feel:
Buy the Gildan G500 t-shirt if you want...
A mid-weight t-shirt

Pre-shrunk cotton to avoid shrinkage

Sturdy and durable materials

A tear-away label
View Gildan G500 colors & availability.
GILDAN G800 – DRYBLEND 50/50 5.6 OZ.
Many printers prefer a cotton/poly blend for its shrink-resistance and quick drying. The G800 50/50 t-shirts hold up very well to repeated washing and hold true-to-color and fit. The G800 is great for heat transfer & embroidery as well!
As a 5.6 oz. 50/50, they are a comfortable mid-weight standard t-shirt option. Very affordable, they come in a wide range of colors and are available from S – 5XL.
The G800 is one of the best Gildan t-shirts because of its ability to hold form, color, and fit over time. Some people also prefer the 50/50 feel to a 100% cotton shirt, especially in warmer climates. The G800 also comes in these companion styles as well:
Buy the G800 t-shirt if you want…
A 50/50 blend of cotton and polyester

Moisture-wicking and quick-drying material

A good option for heat transfer or sublimation
View Gildan G800 colors & availability
FAQ About Gildan T-Shirts
Q: What Gildan shirt do you recommend if I want something incredibly soft, fashion-forward and retail-worthy?
A: We love the Softstyle line of t-shirts, made from 100% preshrunk ringspun cotton, and a favorite among printers because of it's buttery-smooth feel. The Gildan Softstyle Line includes these t-shirts:
Q: What is the difference between Heavy Cotton, Ultra Cotton & Dry Blend Fabric?
A: When it comes to Gildan shirts, Heavy Cotton refers to durable, midweight cotton fabric. Ultra cotton is a heavier weight and even thicker fabric than Heavy Cotton. Dry Blend fabric is made from a combination of cotton and polyester. Since polyester is naturally moisture-wicking, Dry Blend t-shirts will keep the wearer feeling more cool and dry than a Heavy or Utra Cotton shirt would.

Q: What are Gildan products usually purchased for?
A: Gildan t-shirts and sweatshirts are often purchased for school, sports teams, clubs, promotional items, charities, by apparel decorators, and more. The inexpensive price makes them great for one-time use, but they are good enough quality to be worn many more times after. Ultra Cotton and Heavy Cotton are great for tie-dye projects where you need quality tie-dye clothing, and all Gildan styles are liked by screen printers and those working with heat transfer vinyl.
What About Gildan Hoodies?
Gildan doesn't just make awesome t-shirts. They also make some of our most popular hoodie and crewneck sweatshirts (among other blank apparel items). We recently came up with a list of our Top 5 Hoodies— and you guessed it- we've featured some Gildan hoodies in there! If you're curious about Gildan crewneck sweatshirts, we have those available too!
Now Go Out and Get Some Gildan Shirts & More!
Now that you know all the details about our top 3 Gildan shifts try them out for yourself and let us know in the comments which one you like best and why! Still not sure which Gildan products you need? Call us at (877) 285-7606 or email [email protected] for more information on Gildan sweatshirts, t-shirts and more!


Comments
ShirtSpace08/18/2022 05:00 pm
Hi, John. Unfortunately, we do not have any v-neck options with a chest pocket, but we do have plenty of polos with a pocket! Here is our inventory of pocket polos: https://www.shirtspace.com/search?search=polo+with+pockets We hope this helps you find just the right shirt you have been looking for. If you have any more questions, please do not hesitate to reach out to our Customer Service Team — we are here to help!
Leave a Comment