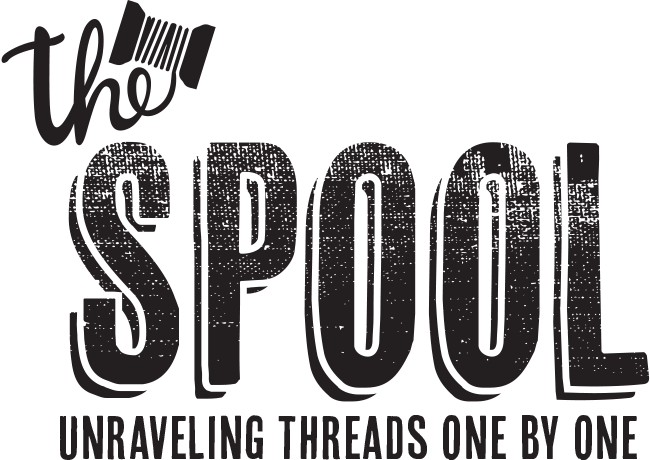 Top 3 Gildan Shirts - Heavy, Ultra & DryBlend
By Shirtspace | Oct 10, 2014 | Updated Nov 30, 2020
You've heard the name, you've seen the name, and you've probably worn the name. We would like to introduce you to the blank apparel brand, Gildan. ShirtSpace carries the best Gildan tshirt styles on the market at affordable, bulk wholesale pricing!
Gildan is one of the highest selling blank shirt brands available – and rightfully so; they are dependable, quality shirts at a very affordable price. Gildan tees are great for screen printers and casual wear alike. The top three Gildan items we carry are the G200 (6 oz. "Ultra Cotton"), G500 (5.3 oz "Heavy Cotton"), and the G800 (5.6 oz "Dryblend").
Are you looking for the best Gildan tshirt, but don't know what material or style to look for? Well you're in good hands because we just so happen to be Gildan experts here at ShirtSpace. You may be wondering what the best Gildan t shirt is, but it all depends on what your needs are. Do you want the best fitting Gildan t shirt, or maybe the most shrink resistant? Each Gildan t shirt has its strengths, from material makeup, to weight, to seams and tags.
Custom Gildan t shirts are on every garment decorator's radar. If you're looking to provide custom Gildan tshirts to your clientele, you'll need to be familiar with your options. We recommend any of the Gildan t shirts below, perfect for custom printing. Every Gildan t shirt has their own advantages and unique qualities. If you're just starting out screen printing or new to the Gildan brand it may be good to have this information on hand.
Dubbed the "Ultra-Cotton" the G200 has the heaviest ounce rating of the 3. At 6 oz. it is a perfect moderate-heavy use t-shirt, very easy to print on and holds up in the wash. In our opinion, it's also the most comfortable of the three shirts. This style is certainly a top contender for the best Gildan tshirt. It is "pre-shrunk" cotton, but please note that 100% cotton is still prone to mild shrinkage.
Structure of the shirt is a standard fit, with a mid-size, seamless collar and double-needle stitching. The G200 runs all the way from S – 5X, with sizing holding near industry standard. With plenty of colors to choose from, it's a great option for event shirts, graphic tee's, personal & casual wear or promotional apparel. With colors like "Safety Green" they also make great hardy outdoor work shirts. (Be sure to take a look at the Pocket-T edition G230)
These are ultimately the "softest" of the three due to the thicker cotton of the shirt.
Buy the G200 tshirt if you want...
The most comfortable and softest Gildan tshirt

100% cotton material

The heaviest ounce rating
Available in adult (G200), adult-tall (G200T), youth (G200B) and ladies (G200L) sizing.
View Gildan G200 colors & availability
Note: Some colors such as Heathers are a cotton/poly blend and thus the fabric feels slightly different.
The most affordable Gildan shirt available, the G500 is hugely popular and printed on for projects all over the world. At 5.3 oz. it's the perfect "mid-weight" tee to print on.
It's called the "Heavy Cotton" and though it definitely is a sturdy cotton shirt, it's light enough for warmer climates and features a standard fit across the torso. Sizing runs through 3XL and there is a good selection of colors to choose from. Like the G200, it is pre-shrunk cotton.
The G500 is highly rated on our website and is ShirtSpace's top-selling product. This style takes the #1 spot for best Gildan tshirt because of its reliability, durability and color options.
A lot of our customers like to order the G500 because it's a good solid standard t-shirt choice and the price is right. For a good, solid cotton t-shirt to print on and distribute, the G500 makes an excellent choice.
Buy the Gildan G500 tshirt if you want...
A mid weight tshirt

Pre-shrunk cotton to avoid shrinkage

Sturdy and durable materials
Available in adult (G500), youth (G500B), ladies (G500L) and toddler (G510P) sizing.
View Gildan G500 colors & availability.
Many printers prefer a cotton/poly blend for it's shrink-resistance and quick drying. The G800 50/50 t-shirts hold up very well to repeated washing, and hold true to color and fit. Great for heat-transfer & embroidery as well!
As a 5.6 oz. 50/50 they are a great mid-weight standard t-shirt option. Very affordable, they come in a wide-range of colors and are available from S – 5XL for full line of sizing.
The G800 is one of the best Gildan tshirts because of its ability to hold form, color and fit over time. Some people also prefer the 50/50 feel especially in warmer climates.
Buy the G800 tshirt if you want...
A 50/50 blend of cotton and polyester

Moisture-wicking and quick drying material

A good option for heat transfer or sublimation
Available in Adult (G800) and Youth (G800B) sizings.
View Gildan G800 colors & availability
Still not sure which one you need? Call us at (877) 285-7606 or email sales@shirtspace.com for more information!
To order Gildan products : https://www.shirtspace.com/brand/gildan
UPDATED 2/7/2018
We recently came up with a list of our Top 5 Hoodies- and you guessed it- we've featured Gildan hoodies! Check it out here.
Comments
Leave a Comment
We take your privacy seriously and will not share or publish your email address.
This site is protected by reCAPTCHA and the Google Privacy Policy and Terms of Service apply.
Back to
Top