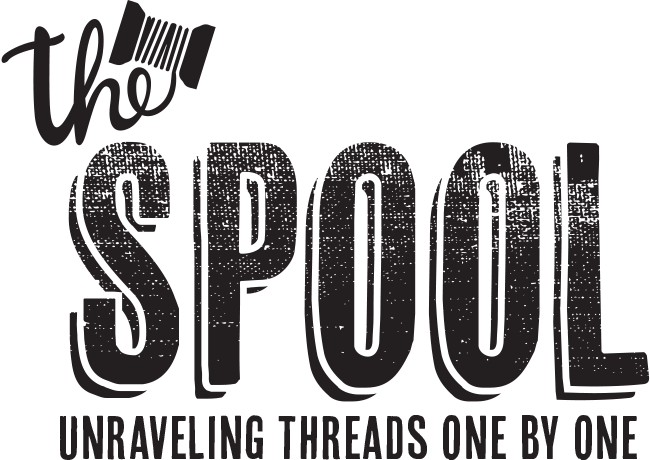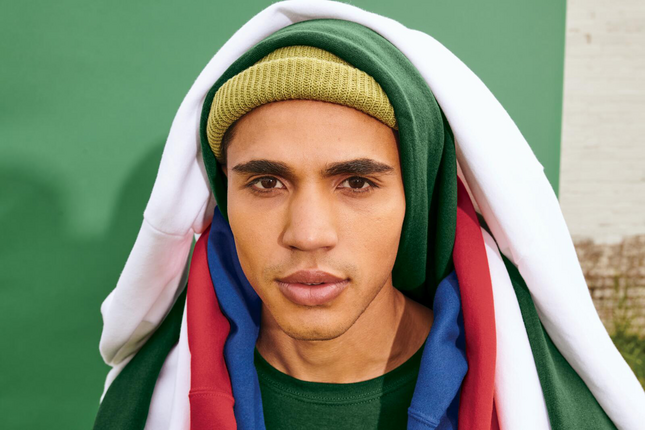 The Ultimate Guide to Different Types of Sweatshirts
By ShirtSpace | Aug 31, 2022 | Updated Sep 06, 2022
Everyone wears sweatshirts, but do you know all the different kinds of sweatshirts we carry at ShirtSpace? Each sweatshirt has its positives and negatives, but they are all great for their own reasons. You likely have tried many of these sweatshirt styles, but which one is your favorite?
At ShirtSpace, we have unisex sweatshirts, women's sweatshirts and kid's sweatshirts. We have sweatshirts perfect for athletics and fitness, as well as casual sweatshirts for everyday wear and fashion sweatshirts too!
Everything You Need to Know About Blank Sweatshirts
The many types of sweatshirts all have their time and place. If you are considering what sweatshirts to buy for your group, consider these things:
Age

Gender

The time of year

Climate

Any dress codes for the event or venue

Budget

Decoration methods you want to use to customize your sweatshirt

Now is the fun part, getting to know all other different types of blank sweatshirts through our Ultimate Guide to Sweatshirts.
Image credit: Jarmoluk from Pixabay
Crewnecks
Crewneck sweatshirts are a classic style of clothing, made popular long before the other styles on this list. You can't go wrong with the quintessential crewneck sweatshirt and a pair of jeans for a go-to casual look. If you don't like the bulkiness of a hood, a crewneck will feel a lot more comfortable for you. If you are trying to print on a sweatshirt, crewnecks are ideal because they are able to lay flatter than a hooded sweatshirt does. The downfall? If you are caught in a drizzle, you will have no head protection. In very cold weather, you may prefer to have a hood to keep your head warm. These sweatshirts are typically made of polyester fleece material, or a cotton/poly blend. And lastly, crewnecks do not have any pockets. But there is still something special about the iconic crewneck that we just love! Some top crewnecks we sell are:

1. Gildan G180
3. Hanes 1607
Cropped Sweatshirts
Worn by women more often than men, cropped sweatshirts were popular in the 80's and 90's and have made a major comeback! Crop sweatshirts look great with high-waisted bottoms. They are a fun, trendy and youthful piece of casual wear that young women and teens love to sport! Cropped sweatshirts look great tie-dyed, printed on and embroidered. Check out these popular cropped hoodies and crewnecks:

1. Bella+Canvas B7502
3. Independent Trading Co.'s AFX64CRP
Full-Zip Sweatshirts
Zippered sweatshirts are an excellent choice if you still want to show off your shirt as a part of your outfit. It's easy to take on and off without messing up your hair. For those that run hot, they are an easy way to get a little air by unfastening the zipper. Plus, a full-zip gives you the perfect layering opportunity! Wear your full-zip sweatshirt with a heavier winter jacket in the cold months and a soft tank top for those almost summer days. Most full-zip sweatshirts have hoods, but there are a few styles that do not.

The drawbacks for a full-zip sweatshirt include the fact that you can't print on the center chest without the design being split into two. This is why many full-zip sweatshirts that have prints feature the design on the upper back and/or sleeves. Some people print over the center chest anyways, but be careful not to damage your zipper with a heat press, or even worse, melting the two sides together. Some of our favorite top-selling full-zip hoodies include:

1. Gildan G186
Pullover Hoodie
Pullover hoodies are arguably the most popular sweatshirt on this list. Everyone loves hoodies! They are perfect for promotional items, sports teams and clubs, branded merch for staff and everyday wear! Hoodies provide a place to store small personal items with a large front pouch. When it's cold or windy outside, it's great to have the option to cinch the drawcord tighter to protect the ears.

What's not to love about the hoodie? The reasons are few and far between, but one is that hoodies are so casual—there are situations where no matter how you dress it up, a hoodie is too informal. But the hoodie is widely accepted by the masses, so youdefinitely would be dressed appropriately in most casual workplaces and everyday public businesses. There are so many amazing hoodies to choose from, but our top three hoodies here at ShirtSpace are:

1. Gildan G185
Sherpa Fleece
Sherpa fleece sweatshirts are made from polyester but are meant to mimic a sheep's wool. These fuzzy sweatshirts are another level of cozy! They come in a variety of style options, typically full-zip or quarter-zip. They also come in a variety of colors and even some prints like buffalo plaid! Some Sherpa fleece sweatshirts have a sheep's wool-like appearance on the outside, but some simply have a lining of Sherpa fleece on the inside for ultimate comfort and warmth. Both Sherpa-lined and regular Sherpa fleece sweatshirts make a great gift during the holiday season—because who doesn't like to be comfy and cute all at the same time!? Limitations with this type of sweatshirt are that Sherpa fleece sweatshirts with a furry exterior cannot be printed, tie-dyed or embroidered. Sherpa-lined sweatshirts can be customized, however. Some of the best Sherpa fleece and Sherpa fleece-lined sweatshirts include:

1. J America JA8454
2. Independent Trading Co.'s EXP40SHZ
Quarter-Zip Sweatshirts
Partial zip or quarter-zip sweatshirts come in a few different styles. To start, there are athletic quarter-zip sweatshirts made of polyester and perfect for going on a job or a trip to the gym. There are cotton/poly quarter-zip sweatshirts that are a little thicker and more substantial. Quarter-zip pullover sweatshirts give the added benefit of neck protection and additional warmth that a crewneck doesn't provide, but it's bulky as a full hood. Quarter-zips can be customized in a number of decorating methods, including screen printing, DTG, HTV, embroidery and sublimation printing (if the garment is at least 65% polyester). Here are some of our most popular quarter-zips.

1. Jerzees 995M
Advanced Features To Look For With Any Sweatshirt Style


See our selection of sweatshirts that are:
Now That You're a Sweatshirt Expert…
Image credit: Schafar from Getty Images
Some sweatshirts can fall into more than one of the categories listed in this article. For example, you could have a cropped, full-zip hoodie with a tear-away label. What a find! With over 50 brands of sweatshirts available, there is a hoodie, crewneck or zip-up sweatshirt perfect for your next project! Tell us your favorite sweatshirt style in the comments! If you are curious about t-shirts, check out our Ultimate Guide to Different Types of T-Shirts today!
Leave a Comment
We take your privacy seriously and will not share or publish your email address.
This site is protected by reCAPTCHA and the Google Privacy Policy and Terms of Service apply.