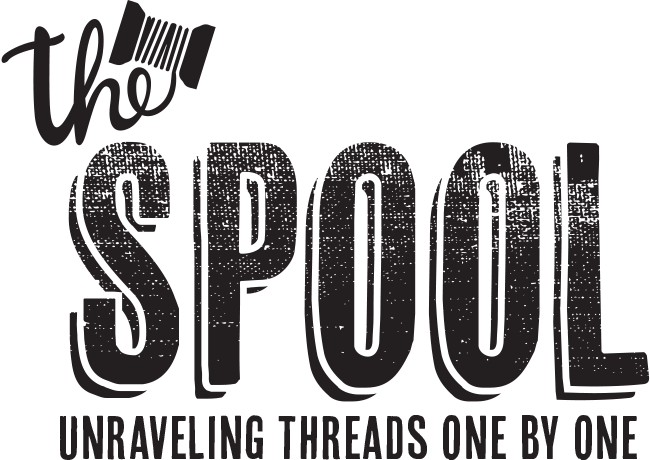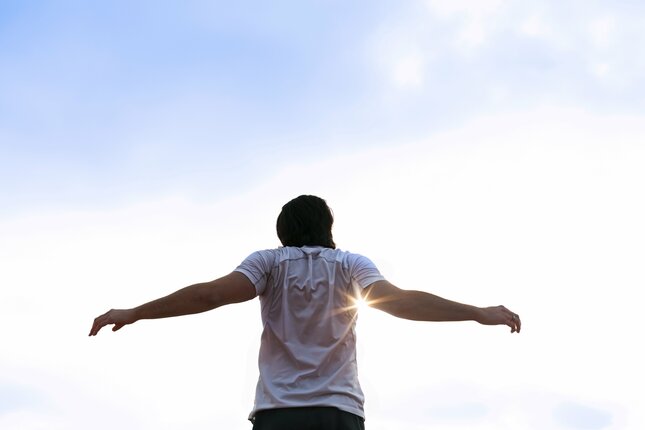 What Are Dry Blend and Dry Fit T-Shirts?
By ShirtSpace | Aug 23, 2019 | Updated Oct 23, 2020
Dry fit is the hallmark of modern fashion. And it all has to do with a breaking down of barriers in our modern-day lifestyles.
Work-life balance may be a relatively new priority but it's one made all the more achievable in high-performance fabrics that take men and women from the boardroom to their living rooms - and then back again.  
"Athleisure rules the runway," says Matt Powell, senior sports industry advisor at market research firm, NPD Group.
In fact, demand for the popular "sports leisure" style dominating performance-oriented fabrics has surged 17% in 2017 to $9.6 billion in sales.
For the first time, the clothes we wear are working harder than we are. And we, our wardrobes, and our workdays just can't seem to get enough.
But how do we choose between a dry blend t-shirt and a dry fit shirt? Are there differences between the two? And why are these fabrics so popular, anyway? Let's explore these questions!
What is a Dry Blend T-Shirt?
When we buy clothing, fabric blends are not the first thing that comes to mind. But there's a reason why the best sweaters are cashmere, the warmest socks are merino wool, or why classic Oxford shirts are cotton.
These clothing pieces are made for the fabric.
With the dry blend t-shirt, a similar principle is at play.
As a mix of two textile blends, dry blend t-shirts include at least 50% polyester. Meanwhile, the cotton used in the blend is "pre-shrunk" to reduce the risk of future shrinking. This makes it an ideal "every day" and casual t-shirt fabric.
Dry blend t-shirts are usually lightweight and soft, with moisture-wicking properties that help keep a relatively dry look, even when the t-shirt is wet. They keep the wearer cool and sweat-free, retaining their shape throughout multiple washes.
Their casual cuts with very specific benefits make the dry blend t-shirt a closet staple for workplaces that are increasingly tech-driven, where employees can dress casually.
The point is that, in many modern-day workplaces, we don't really feel a need to segregate our days with "day wear," "evening wear," and "work attire."
Instead, we're looking for fabrics that do the job of two, possibly even three outfits all in one.
Part of the reason is a progressive increase in efficiency (something we like to call "productivity hacks"). The other is a rise in digitally-focused roles where meetings happen remotely and business casual has become entirely optional.
What is a Dry Fit Shirt?
A dry fit shirt, on the other hand, is a blend of synthetic fibers like polyester, spandex, and elastene. There is detailed engineering behind these performance fabrics and usually some form of silver, for anti-odor (or copper for anti-microbial).
The dry fit takes the dry blend t-shirt one step further, retaining its casual air but dedicating its utility solely to high-intensity or "high performance" occasions.
Weight rooms, spin classes, yoga mats, and running trails around the world are where these synthetic fabric blends often pop up.
But, like the athleisure "trend" shows, the dry fit t-shirt is not confined to these circumstances. An increasing number of t-shirts, in a variety of designs, cuts, and fits are popping up in meetings, on golf courses, in coffee shops, on dates, and at work.  
They're lightweight, breathable and "moisture-" or "sweat-" wicking, that's a given.
But they're also fitted, flexible, and sturdy. They cling to the body without feeling uncomfortable - and the wearer doesn't feel they're sopping wet, even if they're using custom dry fit shirts for sports or in the gym.
Enter the Workhorse: The case for the Dry Blend T-Shirt
Here's the thing with the dry blend t-shirt: It includes cotton as part of its make-up.
And cotton is both the reason why fans of the dry blend choose it and why those who dislike cotton blends end up turning to dry fit t-shirts.
Cotton is notorious for absorbing water — sweat in particular — and trapping the chemical compounds found in body odor. Once you wash it, the fibers are completely clean.  But cotton takes time to dry and becomes very heavy when wet.
The polyester blend is intended to balance out cotton's natural (but perhaps less desired) tendencies, offering the clothing piece a more stretchy and non-absorbent feel and function.
This is where the "sweat-wicking" aspect comes from. And since it's combined with cotton, the blend is also less odor-trapping than other synthetic blends like rayon.
Eliminating the "Yoga-Roma": The Hardworking Dry Fit t-shirt
At the start of its reign, Lululemon introduced its brand with a very simple, elegant and memorable promise: Practice no-stink yoga.
It's clear that wearers of custom dry fit t-shirts want two things: a lack of stink and a lack of moisture through their day.
Over time, these performance fabrics have evolved in style and design, doing more than simply enhancing an already shapely body or protecting a long-distance runner from ultraviolet rays.
According to an article by GQ, true-to-form shirts are on the rise, with a greater number of women and men preferring fitted cuts that run more snug across the chest and shoulders as well as the waist.
This gives a more tailored look and allows the dry fit t-shirt entry into our busy workdays. As the very hallmark of the athleisure movement, dry fit t-shirts are evolving all the time, in blends that seek to blend the work and play in a seamless balance.
There's clearly a time and a place for dry blend shirts. And there's a point at which only dry fit will do.
While several wearers are interested in keeping these occasions separate, the athleisure trend (a compound word in itself) seems to tell us we're generally interested in blurred lines.
After all, it's not just about how fast we can transition between activities in our day but how good we look doing it.
Comments
ShirtSpace08/18/2022 04:26 pm
Hi Veronica, You can iron a dry blend shirt because of the cotton within the material. Just be careful with your heat settings (start at a low temperature) because polyester is sensitive to heat. You shouldn't iron a dry fit shirt because the synthetic materials will not do well with the heat and will likely be damaged or melt from the iron. These types of shirts are often wrinkle resistant, so they often do not need any type of ironing. We hope this answers your question. Please feel free to reach out to our Customer Service Team if you have any more questions, and thank you for reading our blog.
Leave a Comment