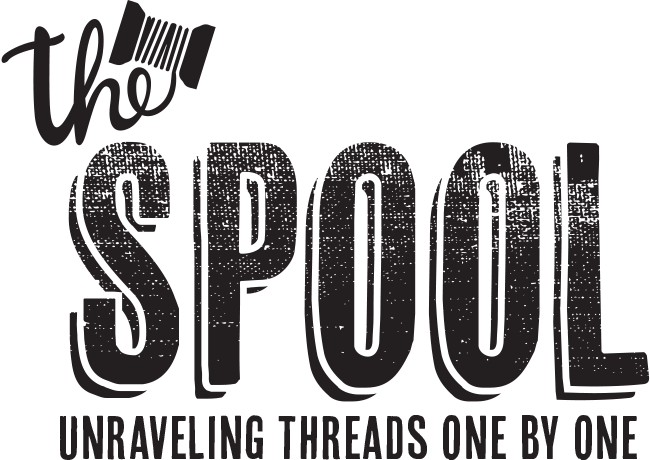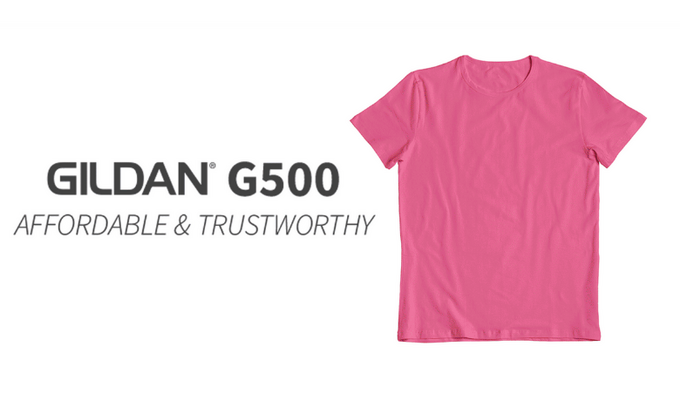 10 Things To Love About The Gildan G500 T-Shirt
By ShirtSpace | Aug 19, 2022 | Updated Aug 19, 2022
Gildan has many shirts that are highly known and respected in the garment decorating community, such as the Gildan Softstyle line or the Gildan performance wear. But the G500 (you might see this shirt listed in other places as the G5000) has always been one that decorators can rely on. This is why it is so easy to share the top ten reasons ShirtSpace loves the Gildan G500 heavy cotton t-shirt. And trust us, with a name like ShirtSpace we really know our blank apparel. So without further ado, let's get this love letter going, so you can fall for the G500 and all of its attractive qualities too!
A Top-Selling Gildan T-Shirt
The Gildan G500 comes in 100% cotton as well as cotton/poly blends
Some colors of the Gildan G500 are 100% cotton, and many of the colors are a cotton/polyester blend. The G500 has anywhere from 10% polyester in the mix, and all the way up to a 50/50 blend. This gives you options when it comes to your fabric. If you are new to the world of t-shirts, you may be wondering what is the difference between cotton and polyester? Cotton is a natural, hypoallergenic fiber. Polyester is synthetic and is naturally moisture-wicking to help fight sweat and odor. Different fabrications offer different benefits, and blends give you the best of both worlds! We do recommend higher cotton content for tie-dye and bleaching the G500, for best results.

The Gildan G500 is Preshrunk With a Tearaway Label


Shirts that are made from 100% cotton are more susceptible to shrinkage, even when preshrunk. But preshrunk shirts, like the Gildan G500 do give you more peace of mind than a standard cotton tee. And the more polyester you add to the mix when selection your color for the G500, the less likely it will shrink overall, since polyester usually shrinks very little.

The tearaway label is perfect for everyday consumers and also apparel decorators too! Sure, everyone enjoys a shirt with a removable tag for comfort purposes, but custom appeal decorators that have their own apparel line will especially like that they can easily remove the original tag with a quick tear. Then they may replace the old tag with their own unique branding.

The Gildan G500: Available In 70 Color Options


With so many classic and trend-setting color options to pick from, you can match any corporate color palette, team colors, or shade that your personal tastes envision. Of course, black is a favorite among printers to make their designs really pop, and tie-dyers love using the white for colorful designs. The abundance of gray options, remain popular as a happy medium that most people will find satisfactory, from all genders and age groups. But other notable favorites we've noticed are:
Antique Jade Dome

Antique Sapphire

Heliconia

Indigo Blue

Carolina Blue

Coral Silk

Garnet

Heather Radiant Orchid

Irish Green

Natural (Contains Speckling)

Russet

Safety Green (ANSI-Compliant)
The Highly Stocked Year-Round, Gildan G500
Due to Gildan's vertical integration business model, they are able to quickly and efficiently design and manufacture inventory in order to meet the high demand for blank t-shirts, like the G500. You can count the G500 to have plenty of stock available, and if not, know that restocks happen often. This is beneficial when trying to order for large groups, in various sizes. This is why the Gildan G500 is so great for promotion items, organizational merch and so much more, but more on that later!

The Gildan G500 is Affordably-Priced, Allowing You To Turn a Profit
Also, due to the fact that Gildan controls almost, if not all, aspects of the sourcing, production and distribution of their products, mark-ups are eliminated by avoiding business-to-business elements within the supply chain. In turn, the savings are passed down to the consumer. What does this mean for garment decorators? It means that they can still provide a quality product with great results to their customers, while making a profit. In scenarios where price is the main factor to win your client over, or if you're starting with a limited budget, the Gildan G500 is a great option!

The Gildan G500 Comes in a Range of Sizes From SM-5XL
The Gildan G500 is an adult unisex shirt. This means it was created with the intention to look good on any body type, age or gender! It's a classic-cut tee. Without side seams, or also known as being a tubular shirt, it has a boxier fit. Although the Gildan G500 comes in sizes small through 5XL, do keep in mind that it's companion ladies and youth styles are created with their own unique sizing.

The People Love The Gildan G500—With Over 1,500 Raving Reviews!
If you don't believe us, believe the 1,500 ShirtSpace customer reviews that give their honest opinions about the Gildan G500. The most common remark is that the Gildan G500 tee shirt is a fantastic bargain. The value for the cost is what makes our customers pleased with their purchases, and keep coming back to order the Gildan G500 again and again. Those that work with heat transfer vinyl (HTV) report that the G500 works well with their designs, and tie-dyers like how well the dye holds on their 100% cotton colors. We value transparency, so we encourage you to read what customers like yourself think and check out our Trustpilot reviews on the Gildan G500 product page!
The Gildan G500 Family of T-Shirts
The Gildan G500 also has ladies' scoop neck, v-neck, youth, and toddler companion styles. You can also find long-sleeve versions for the colder months. These shirts are made from the same material fabrication, but with different cuts and sizing available. The G500L has feminine cap sleeves, a wider scoop neckline and side seams for a tapered missy fit. It comes in 47 colors and is a nice option if you are catering to a female customer base or work crew. The kid-friendly G500B is of course a smaller proportioned version of the G500, which makes it easy to cater to groups that need the adults and kids to match, like for family reunions or holiday parties.

Gildan G500: Great For a Variety Of Apparel Decorating Methods
The Gildan is a solid choice for screen printing, HTV, tie-dye and more! Tie-dyers like the heavy cotton because it is absorbent and really shows the colors off! For vibrant tie-dye designs, the Gildan G500 is perfect for those of all skill levels. That also goes for t-shirts for printing (HTV, DTG, DTF and screen printing), embroidery, bleaching and bedazzling. The only method we do not highly recommend is sublimation printing, since this method often requires at least 65% polyester in the material composition.
The Gildan G500 Is Ideal For Sports Teams, Promotional Items & Events!
Recreational sports teams, school clubs, fundraising organizations and events — they all find great value in ordering the Gildan G500. It's a perfect solution for those needed to play a bulk order on a small budget, as this tee is one of our most affordable and reliable options! Enjoy wholesale savings, whether you need a handful of shirts or hundreds. Do keep in mind that bulk buying does unlock extra savings! The plentiful color options, variety of sizes when you mix and match companion products, and the extra-low price point make the Gildan G500 a no-brainer when it comes to outfitting your group in matching custom apparel.
Gildan As An Overall Brand
Alt Text: A woman wearing a white v-neck Gildan t-shirt and a child wearing a red Gildan crewneck shirt while gardening.
Not only is the Gildan G500 a good product, Gildan as a brand has been known to make a great effort with their ESG (Environment, Social, Governance) approach that they have applied to their "made with respect" business model. They operate with the goals of lowering their environmental impact on a global and local level, and practicing respect for overall communities they are involved with, which includes the people in those communities and the environment they reside in.
Gildan was even named one of the most sustainable companies in the entire world by The Wall Street Journal in recent years. This makes buying from Gildan a smart choice for the pocketbook and the world!
Go Get Yourself Some G500's From ShirtSpace!
Alt Text: Man and woman modeling the Gildan G540 Long Sleeve T-shirt and the Gildan G540L Women's Long Sleeve Tee Shirt. The man wears the G540 in "Royal" and the woman is wearing the G540L in "Heliconia'.
Are you as in love with the Gildan G500 as we are now? If you haven't tried it out, order some and try them out for yourself. We love to see our customer's creations, so feel free to share your own G500 custom creations, or tell us what you love most about the Gildan G500 in the comments!
Leave a Comment
We take your privacy seriously and will not share or publish your email address.
This site is protected by reCAPTCHA and the Google Privacy Policy and Terms of Service apply.