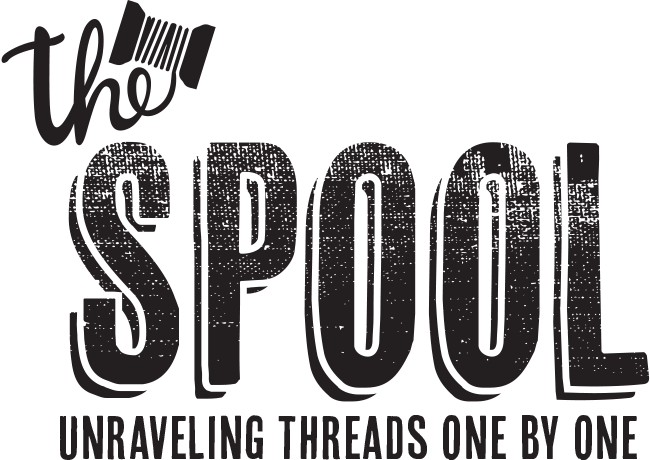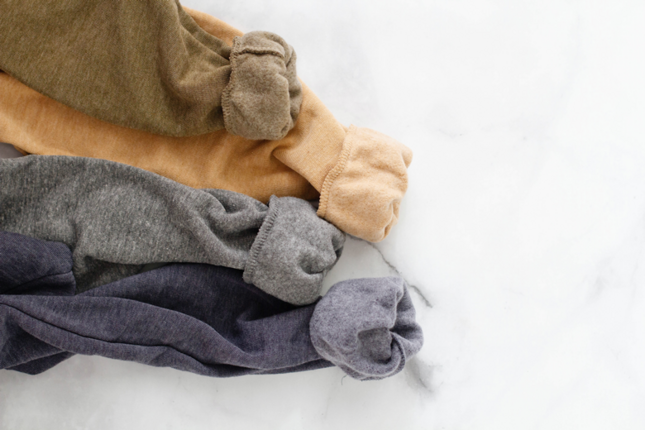 Best Long Sleeve T Shirt Design Placement Ideas
By ShirtSpace | Mar 02, 2022 | Updated Mar 10, 2022
Long sleeve t shirt design can be so fun because they have extra surface space to work with. We love long sleeve t-shirts, so what do we have up our sleeves today? An article dedicated to a variation of the classic t-shirt that is essential for those that experience cold temperatures, either seasonally or year-round.
Long-sleeve tees are not only a good base for any winter outfit, but they also offer extra printing space for customizations. Recently we have been seeing words, numbers, and designs down the arms of long sleeve tshirts and hoodies more and more. We predict this emerging trend will proceed to flourish as decorators continue to think outside the box when it comes to typical long sleeve tshirt design placement rules for printing and customizations.
Original Image Credit: aeyaey from Getty Images
We are also seeing stylish innovations when it comes to long sleeve t shirt design, like bell sleeves and thumbholes. Another place that a long-sleeve shirts can really stand out is with the neckline. We love that you can find so much more than the standard crewneck or v-neck nowadays when it comes to long-sleeve tees. From wide scoop necks to hooded long sleeve tshirts and button-up henleys - there are some very creative takes on this classic closet staple.

Photo credit: Sani Ideas
Long Sleeve T-Shirt Design Placement Ideas
If you are wondering how exactly to decorate the sleeves on a long sleeve tshirt, we have some long sleeve t shirt design ideas for you!
Original Shirt Graphic Credit: aeyaey from Getty Images
Tips for Clean-Looking Customized Sleeves
Aim for symmetry and even placement along the sleeve of your long sleeve t shirt - measuring tapes and rulers are your friends when it comes to long sleeve t shirt design!

Don't overdo it with text and designs

Choose 2-3 areas of the shirt to decorate with prints, but not the entire back, front and sleeves.

Tie-dyers, try dyeing just the sleeves of a long sleeve tee or hoodie for a unique look!

If you are going to be heat pressing a lot of sleeves regularly, consider investing in a platen that is made for sleeves and pant legs, or a Teflon pillow insert.
Best Long-Sleeve T-Shirts from ShirtSpace
Now that you have some long sleeve t shirt design ideas, you are probably wondering, "what are the best long sleeved t shirts to decorate?" It was pretty darn hard for us to narrow down our favorite long sleeved tshirts, but we were able to choose one to two favorites for each of these top brands. All are solid choices that our customers love, especially for long sleeve t shirt design!
Best Gildan Long Sleeve Tshirt
Gildan is the top-selling brand that we carry for a number of reasons, including sustainable practices, quality products that won't break the bank and availability (they restock quite often, so you can count on inventory!)
Our best-selling long-sleeve tee is the Gildan G540
Super affordable

100% preshrunk heavy cotton (except some of the grays and safety colors)

25 colors

Ribbed cuffs and collar

Great for tie-dye

Unisex so everyone can enjoy
Another great long-sleeve tshirt from Gildan is the G840 - a 50/50 cotton/polyester blend. Why would you want a cotton/poly blend as opposed to 100% cotton? Gildan's signature DryBlend fabric impressively wicks moisture away from the body to keep the wearer comfortable.
Ribbed cuffs and collar

15 color options

Slightly heavier than the G500 at 5.5 oz (2 oz. more)

Unisex sizing/cut
Best Bella+Canvas Long Sleeve T-Shirts
Bella+Canvas produces some of the highest quality blank tees in our industry. Decorators and t-shirt connoisseurs agree that these are some of the softest t-shirts your hands have ever felt!

For a classic long sleeve shirt that is perfect for customizations, try the Bella+Canvas 3501 Unisex Jersey Long-Sleeve T-Shirt.
Comes in 44 colors (including heathers, slub fabric and triblends)

Solid colors are 100% combed and ringspun cotton

Other colors are either cotton/poly blends or tri blends

Be mindful of material makeup if you plan on customizing

Retail-worthy unisex fit with side seams

Tear away label makes it easy to rebrand if you have your own apparel company

Comes in a youth companion version, the 3501Y
But Bella+Canvas doesn't just do the classics well, they are also known for having fashion-forward designs that trendsetting consumers will love, especially with a unique design or message affixed to it.
The Bella+Canvas 8850 Ladies' Flowy Long-Sleeve Off-Shoulder T-Shirt is a long-sleeve slouchy fashion tee that is versatile because it can be worn off one shoulder, asymmetrically, or in a more symmetrical fashion.
13 colors

65% polyester and 35% viscose (yes, you can sublimate on it!)

"Athletic heather" and marbles different material make-ups, so make sure you read the product details before ordering!

It has a tearaway label for comfort and ease, (like we said, business owners - easy way to brand your shop right here)

Dolman sleeves and center seam up the back creates a loose, drapey and fun fit
Best Port & Company Long Sleeve T-Shirts
The brand Port & Company also features some great options if you are looking to fit a budget but don't want to sacrifice quality. Comfortable and affordable never looked so good!
The Port & Company PC54LS Long Sleeve Core Cotton Tee:
Made from solely cotton, besides some gray colors and "heather navy".

Perfect for tie-dye

5.4 ounce midweight tee

21 solid color options

Such a bargain find!

We couldn't include Port & Company tees without mentioning the Port & Company ® PC380LS Long Sleeve Performance Tee.
Its short-sleeve counterpart, the PC380 is super popular, so naturally, its winter-wear cousin is too!

9 color options, including all the classics: white, black, red, grays, blues

A light and breezy 3.8 oz.

100% polyester - sublimate on the lighter colors!

Great for athletics with Dry Zone moisture-wicking technology

UPF50 rating - blocks out the sun's harmful rays!

Keeps you warm in cooler temps and cool and dry in hotter temps
The Best District Long Sleeved T Shirts
District is another brand we really like because they offer fashionable styles to stand apart from the standard t-shirt, but still at low wholesale prices. With a trendy edge to them that we love, these two District ladies tees definitely catch our eyes!

The District DT6201 Women's Very Important Tee ® surely won't disappont!
Long sleeves with a vneck

100% combed ringspung cotton (besides the heathers)

A tearaway label means you can easily remove the tag with one rip

Tie-dyers will love working with the white version of this style
District also makes the DT132L Women's Perfect Tri ® Long Sleeve Tunic Tee.
Tri blend of cotton, polyester and rayon

Comes in 5 colors

A raw edge detail at the sleeve, curved hem and tunic length give a feminine and fashionable vibe that is retail-worthy
The Best Jerzees Long Sleeve T-Shirts
"More Jerzees, please!", is what you will be saying after you try out these long-sleeves!

The Jerzees 29L Adult 5.6 oz. DRI-POWER® ACTIVE Long-Sleeve T-Shirt is made from a blend of polyester and cotton, giving you the power to fight sweat, stay cool and feel comfortable all the livelong day!
Tubular shirt for a wider printing area and less defined silhouette

33 color options

High-quality construction with set-in sleeves and ribbed cuffs to conceal seams
Comes in youth companion version, the Jerzees 29BL
Alt text: Man modeling the Jerzees 29L Adult 5.6 oz. DRI-POWER® ACTIVE Long-Sleeve T-Shirt in light blue
But we also wanted to show you another Jerzees shirt that will leave you saying "I got the power!"

The Jerzees 21ML is one of our FAVORITE polyester shirts! I mean, we REALLY like it!
This long sleeve t shirt is made from 100% polyester, but it truly feels just like a cotton! You won't believe it

Great news for those that like to sublimate but hate the athletic look/feel of polyester

Jerzees even goes as far to say it's IDEAL for sublimation!

Anti-microbial and odor-controlling due to its superb moisture-wicking abilities

Seamless body for a white printing surface

Tear away label

9 color options (even safety colors!)
The Best Tultex T-Shirts
One of the more recent brands that we have added to our ShirtSpace inventory, Tultex has impressed us with their supremely high-quality blank apparel styles.

The Tultex 591 Unisex Premium Cotton Long Sleeve T-Shirt has some great features to boast about.
Unisex sizing

100% combed & ringspun premium USA-grown cotton

Reactive-dyed, dischargeable

USMCA certified

Boasts a "tear anywhere" label

Comes in white or black - but sometimes the classics are all you need!
The Best Comfort Colors T-Shirts
We are big Comfort Colors fans here at ShirtSpace! Maybe it's something about the unique color selection, the heavy-duty, yet still so soft fabric, or the garment-dyed appearance of the fabric that just gets us giddy—whatever it is, you can't go wrong with a comfort colors long sleeve tee!

The Comfort Colors C6014 Heavyweight Long-Sleeve T-Shirt is unique from the other long sleeves on this list.
Heavyweight at 6.1 oz but still so very comfy!

100% preshrunk ringspun cotton that won't dramatically change shape on you

A favorite among embroiderers, but great for tie-dye and printing as well

54 UH-MAZ-ING color options - it's what they are known for, after all

Garment-dyed to perfection!

Ribber collar and cuffs
More Long Sleeves, Please!
Photo credit: GV Art + Design
Thanks for staying in the long-haul with us to learn all about long sleeve t shirt design and some of the best long sleeved t-shirt styles on the wholesale market today. If you have logo placement on the brain, we also have a handy general Logo and Design Placement Guide that applies to short sleeve t-shirts and sweatshirts. And if you just can't get enough of long sleeve t-shirts after reading this article, shop ShirtSpace's entire collection of long sleeve tshirt styles in men's, women's, unisex and youth sizes today!
Comments
Voguish London10/24/2022 07:33 am
Women's Orange Tops | Women's Long Sleeve Tops Wear these freestyle women's orange tops and look stunning at your favorite places. Style it with a dark shade bottom and carry a mini bag to complete your whole look. Do freestyling and make a perfect combination of light and dark with your fashion sense. Always win everyone's hearts with your tone and style. https://voguishlondon.com/products/free-style-top
Voguish London10/24/2022 06:49 am
Free Style Top Green | Women's Long Sleeve Tops Women Dot Print Top Sleeve is for you when you want to dress a little funky. Make yourself more unique and gorgeous. Make some artistic combinations to make it more ostentatious. Get a backstreet girl look with our Women's Long Sleeve Tops (green). Try out your best combos today. https://voguishlondon.com/products/free-style-top-green
Leave a Comment
We take your privacy seriously and will not share or publish your email address.
This site is protected by reCAPTCHA and the Google Privacy Policy and Terms of Service apply.