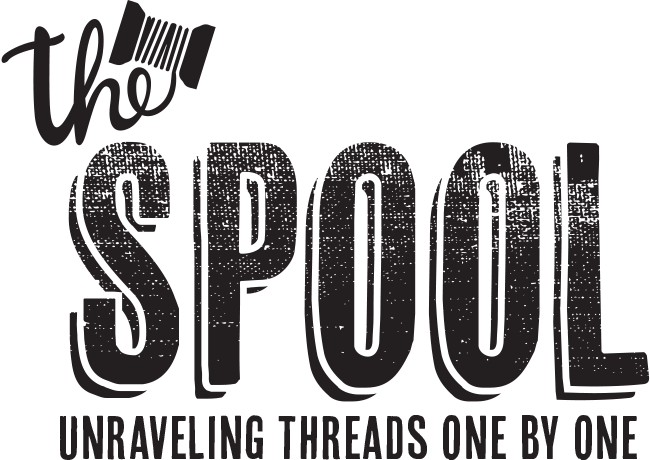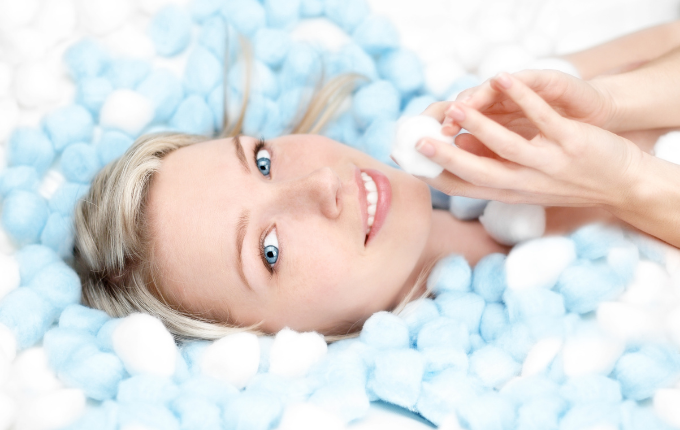 Our Softest T-Shirts to the Touch on the Wholesale Market Today
By Shirtspace | Mar 02, 2021 | Updated Mar 04, 2021
You may be wondering why an article featuring ShirtSpace's softest t-shirts should be on your radar when there are more things to consider such as price, style, fit and reviews. The answer is that oftentimes an incredibly soft t-shirt will also clue you in on some of these other considerations. For example, a soft to the touch shirt will usually result in a shirt that is extremely comfortable to wear.
When it comes to perception of quality, what is it that sets one shirt apart from another? Often a t-shirt is soft because it was created with premium materials that will stand against the test of time (assuming care is taken during laundering). These superb fibers create an ultra-soft fabric. Soft materials are typically the first feature a person will mention in customer reviews. Scratchy, stiff, or overly thick fabrics not comfortable to most people, and the design communicates a cheaply made shirt. Sometimes you can do treatments to help soften t-shirts, but at times it is not worth the effort, or the poor quality fabric is just too far gone.
The Psychology of Why We Seek the Softest T-Shirts
Have you ever wondered why we are attracted to soft materials? In fact, it breaks down to a primal approach as opposed to logical thinking on the matter. Our species like to pet, feel and wear soft things! This is why so many humans have furry dogs and cats, why cashmere sweaters are sought after, and why people talk about how baby skin is so incredibly, silky smooth.
So how does this translate to t-shirts in particular? When we make our first impression of a shirt, after judging the visual appearance, we usually want to touch the object. Within a few seconds we have made quick assumptions about how our perceived value of the shirt compares to the price tag. Sure, style and color are usually what draw people in at first - but comfort and softness is what makes a shirt a favorite article of clothing that they keep wearing again and again.
If you run a business serving clients, a low quality shirt may leave a bad impression and lessen the chance of further transactions. You may be thinking that soft feeling t-shirts must come with the highest price tag, but that certainly isn't always true - especially with ShirtSpace's super low bulk wholesale pricing. Let us take the guesswork out of sampling materials and try these for an undoubtedly super soft experience.
Bella + Canvas Unisex Softest T-Shirts
The Softest Heathered T-Shirts
We couldn't make a list of our softest t-shirts without including some Bella + Canva tees. Insanely popular in the world of blank apparel, the Bella + Canvas 3001CVC is one of the softest t-shirts that not only Bella + Canvas offers, but also one of the softest t-shirts in our inventory at ShirtSpace. You may hear us talk about this shirt a lot because it's just that great! Garment decorators of all types, the ShirtSpace staff and general lovers of t-shirts are obsessed with this tee.
The 3001CVC is made from 52% airlume combed and ringspun cotton and 48% polyester, with the exception of the prism colors that are 99% airlume combed and ringspun cotton and 1% polyester, or the black or gray heather colors that are 90% airlume combed and ringspun cotton and 10% polyester.
The CVC in the t-shirt style 3001CVC stands for Chief Value Cotton and it's a contributing reason to why this shirt is so insanely soft. This title indicates that the shirt is heathered, meaning it has a textured appearance to the material. These shirts are just as comfortable and soft as a tri blend shirt, but more durable. At only 4.2 ounces, this t-shirt is also very breathable. Beyond it's incredible softness, it has an awesome unisex retail fit that flatters any body type.
Unisex sizing in XS-5XL means many body types can enjoy the benefits of this shirt. This soft tee seems to be everyone's favorite, and it also comes in an unbelievable 65 color options. With so many choices, it is hard to narrow down to just one. Although, who said you have to!
Bella + Canvas Sueded T-Shirts are Some of the Softest
The other Bella + Canvas shirt we had to include in our list of the softest t-shirts we carry is the 3301C Unisex Sueded T‑Shirt. The name gives away its most unique feature, the luxuriously smooth sueded cotton material. Bella + Canvas give an excellent in-depth description of what is a sueded tee in their blog, but to give you the quick version - for the 3301C, Bella + Canvas uses their own unique process on their famously soft airlume combed and ringspun cotton. They run the fabric through a machine of abrasive rollers covered in ceramic coated brush hairs. The machine is able to soften the fabric without causing pilling.
This shirt is virtually identical to the 3001CVC in weight and material make up. The difference is that the fabric for the 3001CVC doesn't go through the sueding treatment that the 3301C does. The 3301C also comes in a more limited color selection, with 25 contemporary options raging in sizes XS-2XL.
The Softest Performance T‑Shirts for Active Lifestyles
Core 365 ChromaSoft™ Softest Performance T-Shirt for Him
The only performance wear t-shirt line to be included in our list is the Core 365 CE111 Adult Fusion ChromaSoft™ Performance T‑Shirt. It's 4.5 ounce 100% polyester fabric feels cool to the touch and is smooth as silk. ChromaSoft™ technology combines the colorfastness of cationic dyes with performance fabric resulting in a fabric that feels reminiscent of cotton - creating an extra soft feel.
The features don't stop there! This "super fabric" is also moisture-wicking and antimicrobial. This means the fabric will pull the sweat away from the skin. When sweat sits on the skin for too long, bacteria grows and odor intensifies. An active fit allows for increased mobility. When this shirt rubs against your skin, it will feel sleek, smooth and flexible. Sizes run from XS-6XL, giving lots of options for various body builds.
The CE111 comes in 16 colors - with shades such as "campus gold", "campus orange" and "campus purple" to match school and recreational sports teams. If you need a high-visibility shirt there is even a "safety green" option.
Core 365 ChromaSoft™ Softest Performance T-Shirt for Her
The Core 365 CE111W Ladies' Fusion ChromaSoft™ Performance T‑Shirt is the ladies version of the previously mentioned tee. It varies only in it's fashion-forward scoop neckline that gives the shirt a much more feminine fit. It also comes in the same 16 colors as the CE11 with sizes available in XS-4XL. Consider the color "charity pink" for breast cancer walks and women's events or the campus colors to show some team spirit!
ChromaSoft™ Softest Performance T-Shirt for Youth
If you have kids in your family, make sure they get in on trying out our softest t-shirts as well. The Core 365 CE111Y Youth ChromaSoft Performance T-Shirt is a smaller proportioned version of the CE111 adult t-shirt. It has the same neckline, is made from the same soft and smooth polyester fabric, and boasts the same moisture-wicking abilities. Easy care wash instructions means that these shirts are easy to maintain and will be in your closet for years to come. It comes in the same color selection as the men's and women's styles in youth sizes XS-XL. Choose a vibrant color for an outgoing personality, black to hide stains and dirt for a messier child, or whatever shade reflects their own personal style.
Gildan Softstyle® Super Soft T‑Shirt Line
The Most Affordable Ultra Soft Unisex T-Shirt

Gildan t-shirts are always a go-to but this one's name says it all. The Gildan G640 Adult Softstyle® 4.5 oz. T‑Shirt is a unisex shirt that is super soft, classically stylish and the most affordable shirt on the list. Constructed from 100% preshrunk ringspun cotton, this light and airy shirt is perfect for apparel decoration, for a warm day, or for any casual occasion!
Coming in 63 colors, there is a huge selection of hues to match any color palette. When placing an order keep in mind that some of the gray colors are made from a cotton and polyester blended fabric. Sizes XS-4XL feature a tubular fit meaning the absence of side seams provides a large and smooth surface to work with if customizing this shirt. A tear away label means that you can rebrand the shirt or ditch a tag altogether.
Besides how soft this t-shirt is, the best part is the value for the cost. Gildan shirts are the most inexpensive in this blog article, but not necessarily the lowest in quality. This is why Gildan shirts are a fan favorite for those working on a limited budget, people needing promotional shirts, or one-time-wear tees. Whatever your reasoning - these shirts win our award for best value for the cost and definitely do not fit into the category of a "one-time-wear tee" - they are just too darn soft!
The Most Affordable Ultra Soft T-Shirts for Her
The Gildan G640L Ladies' Softstyle® 4.5 oz. Fitted T‑Shirt is the ladies version of the G640, offering a more fitted and feminine cut than its unisex counterpart but just as soft. This soft Gildan t shirt is the same weight, same material and same double-needle stitching, but there are minor variations in construction. The collar is slightly narrower at ½ " collar vs. the G640 with a ¾" collar. It has side seams for a slimmer silhouette and the sizing is closer to traditional women's sizes (S-3XL). The G640L comes in 25 colors, with a shade from every color of the rainbow. For those looking to diversify their product line, including the ladies fit of a normally unisex inventory can be a great way to cater to a female demographic.
The Most Affordable Ultra Soft T-Shirts For Kids, Toddlers and Infants
Gildan even has the youth G645B, the toddler G645P and the infant G64ZEE Softstyle® versions of these shirts. The younger people in our lives deserve an ultra-soft t-shirt just as much as we do! Both the youth and toddler t-shirts weigh 4.5 oz, meaning it's a little thicker than the adult versions that weigh the same amount. The onesie is surprisingly the heaviest of them all - weighing 5.5 ounces. The youth style comes in 24 vibrant and neutral colors and in sizes XS-XL. The toddler version comes in 15 standard colors in sizes 2T-6T, and the infant onesie comes in a simple eight shade color palette with sizes ranging from newborn to 24 months. These children's styles are made from the same 100% ringspun cotton as the adult versions - so everyone in the family can enjoy one of the softest t-shirts around.
Super Soft Shirts Taken to the Next Level
Cotton is king! - and this rings true for shirts like the Next Level 3600 Unisex Cotton T-Shirt. It is also true that not all cotton shirts are created equal. Luckily the 3600 is made from 100% ringspun combed fine jersey cotton material, making it buttery smooth to the fingertips and while wearing. A jersey knit shirt is characteristically stretchy and smooth. A favorite at ShirtSpace, in the garment decoration community, and for t-shirt fans of all shapes and sizes, the 3600 is so incredibly soft, you will wish all your shirts felt this smooth!
Weighing only 4.3 ounces, it's lightness lends to it's silky feel. The Next Level 3600's unisex sizing and a fashionable cut make it the perefect shirt no matter who you are underneath. Sizes start at extra small and go all the way up to 4XL for select colors.
And speaking of colors, this shirt comes in 33 shades, ranging from basic shades of black, white and gray all the way to richer reds, blues, greens and even a few pastels. The heather gray is a 90% cotton and 10% polyester blend - so be mindful of this if you need a specific material make up.
The Softest Triblend Modal T-Shirt You Will Ever Lay Your Hands On
Another one of our softest t-shirts is the Hanes MO100 Men's Modal Triblend T‑Shirt. The reason this shirt feels so soft is twofold and it's all in the name: modal triblend.
First let's talk about the modal component of the material make up of this shirt. Modal is, "eco-friendly, water-absorbent, easy to drape, and highly functional" (What is Modal Fabric). It is made from plant pulp and technically lives within the Rayon fabric family. Modal is naturally soft and smooth fiber that flows and breathes well for an extremely comfortable material that is often used in activewear and undergarments but is making its way towards other types of apparel.
Another feature of modal that we love is that it is easily blendable with other types of fabrics. This is where the triblend element comes into play. Triblend fabrics are typically made of 50% polyester, 25% ringspun cotton, and 25% rayon. This shirt is a non-traditional "tri blend" with a fabric makeup of 40% modal (a rayon family member), 35% combed and ringspun cotton, and 25% polyester. This unique blend of fibers produces a shirt that many reviewers list as the softest t-shirt in their closet.
You can print on this shirt, but just take extra care since triblends can sometimes melt with too much heat. This shirt comes in 12 colors and in sizes XS-3XL. If you haven't tried a modal or tri blend shirt yet, you're definitely missing out!

A Soft Spot for the Softest Shirts
We think it's safe to say that everyone loves a really cozy and soft feeling t-shirt. We all have our favorite one that we wear again and again. The great thing about this list is that even though they are all really soft shirts, they are slightly different. So try a few, or try them all - and you are sure to find a tee that leaves you saying, "Wow! I haven't felt a t-shirt this soft in a long time!" Do you have a favorite super soft shirt? Tell us what style and fabric in the comments.
Comments
Leave a Comment
We take your privacy seriously and will not share or publish your email address.
This site is protected by reCAPTCHA and the Google Privacy Policy and Terms of Service apply.
Back to
Top