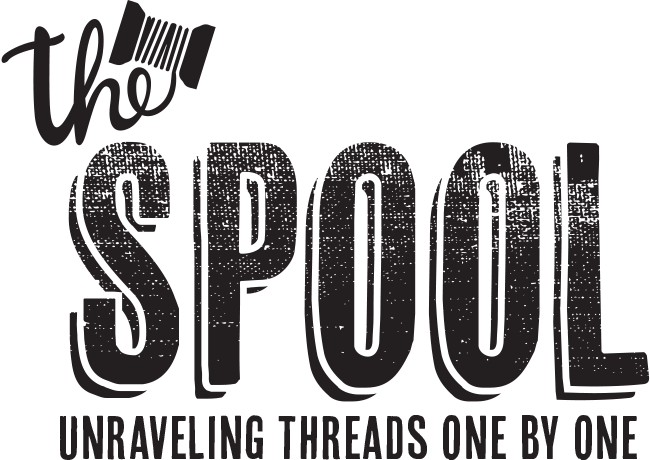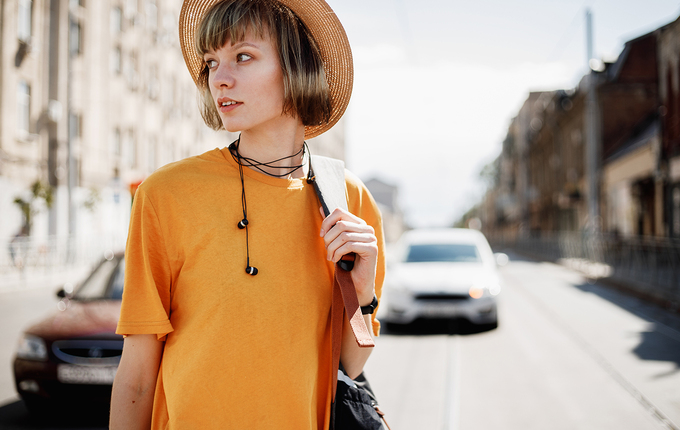 The Ultimate Guide to Different Types of T-Shirts
By Shirtspace | Jul 17, 2019 | Updated Oct 23, 2020
The world's savviest wardrobes always have three essential staples stocked:
A classic, white Oxford shirt

A crisp, structured blazer

A comfortable, durable t-shirt.
But the final ingredient, the t-shirt, is often the hardest part to nail. 
Throughout history, different types of t-shirts have proven themselves to be accessible and flexible choices of clothing. 
That's why there are so many different types of t-shirt styles today. You can get creative with t-shirt necklines and graphic designs. You can use them to layer under cardigans and over tanks. You can pair them with just about any kind of bottoms, from leggings to cropped suit pants.
Both men's and women's t-shirts have come a long way. Today, t-shirts are the style choice for the startup generation — and a statement on a type of lifestyle. 
It's the lifestyle of innovation and entrepreneurship. In our current culture, t-shirts are comfortable, casual canvases for designs, witty quotes, and creative branding. 
To step into t-shirt culture, follow this ultimate guide to everything you need to know about the different styles and types of t-shirts. You'll also learn how to choose the right t-shirt for you, and how to style your t-shirt choice for the most common uses and occasions.
Choosing The Right T-Shirt For You
How do you know if a t-shirt is right for you? Whether it's men's or women's t-shirts, the sheer number of styles and cuts makes it difficult to narrow down on just a few choices. 
Not every kind of fit or style is going to flatter your body type. T-shirt styles differ in four areas:
Neckline

Fit

Fabric 

Function
No matter which of these you're choosing, these orienting factors will help you make the best decision about which t-shirt to buy. 
Once you know what looks naturally suits your frame, you can stick to the staples and incorporate other shirt types as occasional wear. 
With that in mind, here are five basic rules to keep in mind when finding the perfect t-shirt:
1) Go For Fit
People think that "fit" means "fitted," but it's about how a t-shirt fits you. For a t-shirt to fit you well, it needs to conform to the contours of your natural body shape. It shouldn't restrict your movement or cause you any discomfort — which is why there are different kinds of fit. 
Some t-shirts are just designed to be baggier. Others, like a muscle tee, offer a form-fitting cut to show off (and enhance the look of) a toned body. Slim fit, on the other hand, significantly slims down the body. 
Fit is a crucial part of overall personal style. So use these tips to vet the fit of your t-shirt, regardless of style:
It should fit closely without tightness around your chest and waist.

The shoulder points on the t-shirt should match the end points of your shoulders — if they're too droopy, the t-shirt is too loose, and if the points hike up higher than the end, the t-shirt is too tight.

The sleeves should cover about one-third of your biceps, and they should lightly hug your biceps, not cut off circulation.

Raise your arms — does your t-shirt expose your midsection? Well, it shouldn't. It should be long enough to lift your arms without showing your midsection, but it shouldn't fall well below your waistline either.
2) Check The Occasion
Knowing when and where to wear a t-shirt is half the skill you need to master when choosing what types of t-shirts to buy. 
Anything with the word "function" in it (like a work function or school function) is usually not an appropriate occasion for the casual t-shirt. Anything that calls for business-casual or business-formal is not a t-shirt occasion. 
But there are grey areas. If you go for a long-sleeved tee, or a raglan sleeve t-shirt paired with an unstructured blazer, you can try these out at more intimate or low-key events like dinners out or an after-work event.  
The trick is to make sure your t-shirt style choices respect others' expectations. With that in mind, don't wear a t-shirt to a funeral. 
3) Align Your Body Type With T-Shirt Style
Your body type is one of the factors that tells you what kind of style suits you best. You want to make sure that the style of t-shirt you choose compliments your body type and enhances your best physical features. 
A V-neck, for example, can help emphasize broad shoulders or a particularly well-defined chest. Cap sleeves are great if you've got toned triceps. On the other hand, raglan sleeves will help accentuate the natural musculature of your biceps and emphasize lean forearms. 
4) Always Accessorize
The first three of these factors will help you choose the right t-shirt style for your body type and the occasion. Now come the bells and whistles — accessories. 
T-shirts need minimal styling — that's part of why they're easy to wear. But certain occasions call for a more dressing-up of the classic t-shirt, and that's where your design choices come in. 
Watches, belts, and even bracelets or cuffs that match one or two of the colors in a graphic printed t-shirt (or a color-blocking raglan sleeve t-shirt) can help you pull the whole outfit together. 
Also consider that some t-shirts have a naturally urban, street-smart sensibility to them. But if you're looking to class it up a bit more, you can throw on a structured blazer, trade in the jeans for a set of dark slacks, and pair these with white high-top sneakers. 
Finish with a black leather strap watch with a white face and silver hardware. Et voila! You've got yourself a game-changing outfit based on something as simple as a t-shirt. 
The point here is simple: if you want the perfect t-shirt, make sure to accessorize appropriately. It'll take your wardrobe to the next level.
5) Fabric First
The best t-shirts use high-quality materials for a fit that stands the test of time. There's just no compromising on that.
If a fabric isn't crafted using the right manufacturing and weaving techniques, you can expect a t-shirt that either looks shoddy right off the bat, or one that degrades into a lifeless form of rag in five washes. 
The label on a t-shirt can give you a good indication of what you're in for. Just because it says 100% cotton doesn't mean it's high-quality cotton. Most t-shirts are crafted from a cotton-poly blend, but you should also look into thread count to get a sense of quality. 
Common materials used for t-shirts are:
Merino wool: A fine weave on the wool translates into soft, durable shirts. If you find a t-shirt that is 100% merino wool, you can go a week without washing it as this material staves off body odor well.

Bamboo: Used in high-end clothing, bamboo is the latest trend in a collection of fabrics designed to be soft, breathable, and ecologically sustainable.

Jersey: A common, flexible material that combines cotton and synthetic fabric.

Pima: The highest grade of cotton available, Pima cotton resists pilling and fading, becoming softer after each wear.

Linen: Often mixed with cotton, linen wrinkles easily but is also the strongest natural fiber out there. Linens look more natural and less coarse than pure cotton. 

Synthetic, stretch materials: These include Lycra, Spandex, and Elastane. They're popular for workouts because they easily keep moisture and body sweat at bay. T-shirts, shorts, and leggings crafted from these materials retain their shape, even after multiple washes. However, at some point, these materials start to retain and lock in body odor — even if they're washed multiple times.
It's not just the fabric, the fit, or the occasion that determine your chosen t-shirt. T-shirt style is a very personal thing, and you can start to craft your own signature "look" once you understand the various men's and women's t-shirt types. 
Men's T-Shirts Types
In the modern-day, men's t-shirts styles have developed into sophisticated, stylish pieces worthy of making it past club bouncers at award ceremony after parties. 
They may have found a cache on high-fashion platforms today, but the different t-shirt styles and types had their humble beginnings in the Industrial Revolution — surviving through to present day. 
There are other wardrobe styles and designs that have come and gone, but the t-shirt remains firmly fixed in the modern mind. 
Why?

Part of the reason is their versatility and comfort. The initial design covered the whole body and acted as a barrier against perspiration. From here, t-shirts quickly moved from functional tops worn under uniforms to the signature clothing of "rebellion" in the 1950s and '60s in America. 
After men began to dare to wear these so-called "undershirts" outside of their uniforms, in broad daylight, t-shirts hit the streets. They became a natural canvas for promoting everything from political slogans to artistic designs.
Men's and women's t-shirts became both a democratic, "every-person" style choice and a personal space for expression. 
Thanks to advancements in screen-printing and new methods of weaving and manufacturing, different types of t-shirt styles are now the proverbial uniform for pretty much everyone. Their sheer accessibility is what makes t-shirts so democratic. 
T-shirts are also minimalistic. A tactically-chosen t-shirt with a few choice accessories doesn't need much else to make an impact. 
Even though everyone can wear one, it's often the style of the t-shirt that wears you. In other words, not all t-shirts are created alike. Various styles, necklines, sleeve lengths, and even fabrics help you determine which t-shirt type is best suited for what occasion. 
Many t-shirts necklines and styles began as menswear, but eventually branched out into easy, comfortable clothing for women. The styles are similar, but some of the necklines are reserved just for women. Others are unisex. 
Let's take a look at the men's first, then look at some women's fashions next. 
The Crew Neck
When people in the 1920s and '30s thought of t-shirts, only crew necks came to mind. 
So-called for the fact that the working "crew" of a ship would wear these tops (intended as undergarments), the crew neck features a round neckline with no collar. 
The piece touches the base of the neck and is sewn separately. It's designed to absorb the sweat of the wearer and prevent chafing. 
Today, a casual crew neck is a closet staple, and is functional enough to be worn under cardigans, over long-sleeved t-shirts, under leather jackets, or even as pajama tops. 
The V-Neck
V-neck is such a popular style that designers have taken it from the quintessential t-shirt and transplanted it onto sweaters, performance clothing, and even vests. 
Born in the 1960s, v-necks were the answer to re-framing a t-shirt as an edgy and even rebellious choice. Fast-forward to today, and you'll find t-shirt lovers firmly in one of two camps: crew neck or v-neck. 
Some say that a v-neck offers the distinct advantage of making your face seem longer and more angular because the shape draws the eye down. So, essentially, v-necks slim your face, if that's what you're looking for. 
Depending on the depth of the v-shape, you could also be showing off a strong set of collarbones or a nice chest.
If they're not well-designed, or crafted from inferior materials, the v-neck can easily slip into being a poor approximation: an unstructured scoop neck or a saggy, shapeless crew neck after just a few washes. 
The Henley
The henley shirt is like a smart blend of the crew neck and V-neck designs. 
Henley t-shirts feature a collarless shirt with a characteristic round neckline. It has a placket below the neckline with about three to five buttons all running down in a row. Open the buttons up, and you have a casual, slightly cheeky and edgy v-neck. Close them, and you have a more formal, serious, and understated crew neck. 
Henley shirts, like crew necks, had their origins in uniforms — they're named after the uniform of a rowing team in the English town of Henley-on-Thames. Henleys can be long or short-sleeved, and they're great for layering.
Polo T-Shirts
Whereas crew necks, v-necks, and henleys are collarless, polo t-shirts add a collar to the henley's placket and button design. 
Sometimes, there's also a pocket and a logo. Traditionally, polo t-shirts are short-sleeved because polo players in the roaring '20s wore them. Their inherent formalism, thanks to the collar, and their flexibility make them acceptable in other sports such as golf. 
Polo t-shirts are usually crafted from knitted cotton or a blend of synthetic and natural fibers like silk and polyester. 
Due to the demand for athleisure clothing in high-performance fabrics, many polo t-shirts today feature a polyester and polypropylene blend. High-performance polo t-shirts use Lycra with silver to combat bacterial growth and odors. 
The Scoop Neck
Urban and chic, the scoop neck t-shirt is not something all men can (or dare to) pull off. 
When styled with a fedora or incorporating a few irreverent pieces of chains or dog tags, the scoop neck t-shirt can bring out your inner rebel. 
There's certainly something unique about the design, which features a round, wide, and sometimes deep "scoop" or circular shape. 
Whereas the crew neck hugs the base of the neck, the scoop neck is a kind of semi-circle. With this kind of neckline, it's imperative that you go for a high-quality fabric blend. 
If a scoop neck pills, curls, or loses its shape in the wash, it will look sloppy and unkempt, rather than stylish and edgy. 
Raglan Sleeves
We've done about all we could with the neckline. Now, we move on to the sleeves. 
Raglan sleeves are a unique method of stitching a t-shirt, where one continuous piece of fabric extends from the collar of the t-shirt to the underarm. This creates a wider underarm area, which makes it easier to move around and layer. 
It also creates a more comfortable, sporty look because the sleeves are often a different color than the body of the t-shirt. 
T-shirt designers can get creative with raglan sleeves, through a variation on the stitching known as epaulet or a saddle sleeve. These sleeves are joined with a stylistically curved seam near the underarm, running parallel to the shoulder. 
Because of its natural curve, the saddle sleeve is quite common on women's t-shirts with raglan sleeves. 
Cap Sleeves
As the term suggests, cap sleeves on men's t-shirts have a hem that commonly curves upwards. They cap the shoulder and show off the arms and forearms very well. These t-shirts can come in a more fitted cut or a looser fit, to balance out the arm-hugging nature of the sleeves. 
The result is a casual but chic t-shirt naturally accentuates a man's chest and shoulders. 
Men's T-Shirts Styles
The last set of t-shirt variations have to do with embellishments and additions to the classic t-shirt design.
The Pocket
Pocketed t-shirts feature a small (or large) pocket on the front, left-hand side of the chest. These additions are great for a bit of style and functionality. 
Stylistic pockets are squares that are stitched on but remain closed at the top, rather than opening up into a pocket. They can even feature small, metallic hardware, such as a mock button. 
Hooded
Men's hooded t-shirts take their stylistic cues from the hooded sweatshirt. As such, these pieces are favorites for sports or workouts.
Hooded t-shirts included drawstrings at the neck. T-shirts designed for workouts are usually sleeveless or feature half-sleeves. More casual hooded shirts can be long-sleeved and include embellishments like ribbing on the sleeves, striped designs, and prints. 
A range of technical, high-performance fabrics that are moisture-wicking make up the blend on these sports hooded t-shirts. Casual hooded t-shirts, however, are typically crafted from a comfortable knit jersey blend. 
Graphic Tees
Graphic t-shirts are fun and quirky additions to any wardrobe, allowing you to create a unique look through the colors, patterns, and designs featured front and center. 
Graphic tees can also feature ironic or humorous quotes, and are an easy top to throw on when it's a t-shirt-and-jeans sort of day at work. However, this same quality makes graphic t-shirts for men a piece you can only pull out on certain occasions.
Weekend chill sessions with friends are perfect venues. A fancy dinner is not — even if you throw on a structured blazer to class it up. 
Women's T-shirt Types & Styles
Women's t-shirts follow roughly the same styles as men. Hooded t-shirts, graphic tees, printed t-shirts, and even raglan sleeves are popular t-shirt styles and types for women. 
Designers tend to get more flirty and fun with women's t-shirts. Necklines are the primary way to sort through women's styles, and these additional t-shirt styles enhance a woman's wardrobe for any season. 
The Boat Neck
On women, the boat neck is the scoop neck but slimmer and wider. The neckline barely skims the collarbones in an almost horizontal line, like the hull of a boat. 
This accentuates your shoulders, lengthening them out, and making them seem more elegant, with better natural posture. 
One-Shoulder
The cheeky and playful one shoulder t-shirt is a design for women meant to be casual and sporty. 
These are especially popular during the summer and make great workout companions to throw over a performance tank-top.
Cap Sleeves
Cap sleeves on women's t-shirts are far smaller than the one on men's t-shirts. They truly do cap off the shoulders and don't extend any farther. 
Cap sleeves are cute, but they require a longer fit, otherwise, you end up looking short in the waist.
The Halter
The halter t-shirt features a neckline that curves inward and ties or wraps at the back of the nape of the neck. 
Halter t-shirts show off the shoulders and back. A common variation of the halter neckline is the racerback top.
Plunging Neck
The plunging neck is an overextended v-neck or scoop neck that extends past the top of the ribs and dips to the midpoint of the chest.
Plunging neck t-shirts, or deep v-necks, can be worn as is, depending on the depth of the cut, or with a traditional v-neck underneath. 
Scoop Neck, V-Neck, And Crew Neck
And, of course, women's t-shirts come in crew neck, scoop neck, and v-neck variations. They're built to be slimmer and smaller., and women's v-necks tend to run a lot deeper than men's. 
These different types of t-shirt styles, necklines, and fabrics have come a long way from the single undergarment they were first designed to be. 
T-shirts are now their own category of clothing and, as you can see, the sheer number of variations in color, style, and fit makes them invaluable additions to your closet. 
Conclusion
If you're someone who loves to get away with wearing t-shirts most days of the week, Shirtspace has got you covered. The variety of t-shirt types and styles means you'll need a solution to keep your collection of t-shirts updated — at an affordable price. 
That's why we offer bulk pricing on top of our buyer discounts for a wide range of high-quality t-shirts. Now that you know a raglan-sleeved t-shirt from a henley, you can use our ultimate t-shirt guide to shop your favorite styles in your preferred colors, fabrics, and brands. 
Learn more about how Shirtspace is revolutionizing the way you wear your favorite pieces.
Comments
Leave a Comment
We take your privacy seriously and will not share or publish your email address.
This site is protected by reCAPTCHA and the Google Privacy Policy and Terms of Service apply.
Back to
Top